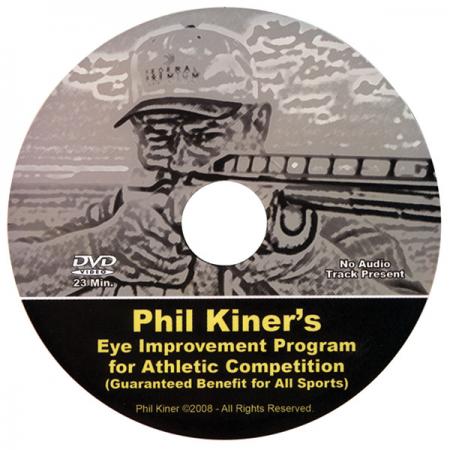 Phil Kiner's Eye Improvement Program
Phil Kiner's Eye Improvement DVD includes a series of seven exercises to benefit all sports competitors. These valuable and helpful visual training exercises will put you on the right path to more accurate, faster and smoother target acquisition. A multi-time All-American trapshooter, Phil knows the importance of obtaining the best visual acquisition for every target. 23 minutes.
As the winner of 38 Grand American trophies and the first shooter in ATA history to break 400x400 on Championship All-Around targets – and the only one in the world to do it twice – Phil has built his target-breaking career around the best visual program he could employ. He has broken 35 100-straights from the 27-yard line and brings over 34 years of experience to this program. Just follow the visual instructions and perform the exercises, and you will soon start seeing all your targets faster and with greater detail and will hit more of them solidly.
NEW version releasing soon!
Please check back later.