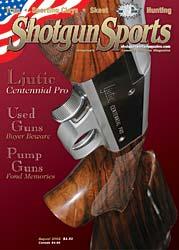 August 2002 Back Issue
$5.00
Chronographing Shotguns, Pt. 1; Buying A Used Shotgun; Serendipity & The Reloader; Ljutic Centennial Pro; The Gift - A Time Of Transition; DryFire Target Simulator
---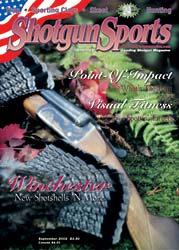 September 2002 Back Issue
$5.00
Chronographing Shotguns, Pt. 2; Ramshot Competition; Shootin' Terms 'N Basics; New Ammo From Winchester; Grouse Guns; Are You Visually Fit?
---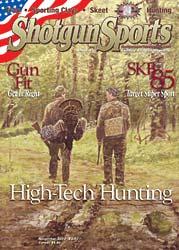 November 2002 Back Issue
$5.00
SKB 85TSS; Gun Fit; It's Sighting-In Time; Grand 2002; High-Tech Hunting Companions
---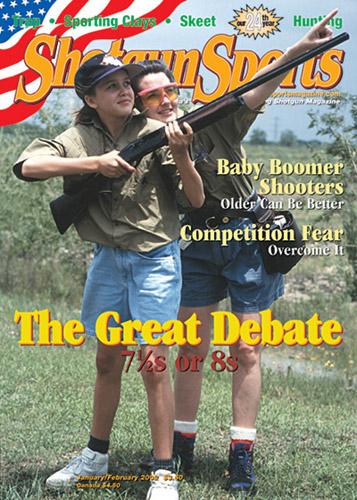 January/February 2002 Back Issue
$5.00
The Great Debate -- 7 1/2 s or 8s; Score Better At Trap, Part 8; How To Start A Young Shotgunner; Baby Boomers Go Boom; Non-Toxic 20 Gauge Magnum; Will Hunt For Food; Overcoming The Fear Of Competition; Which One Are You?
---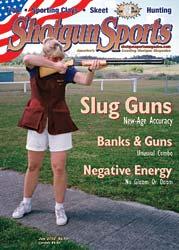 July 2002 Back Issue
$5.00
Mysteries Of Shotgun Patterns, Pt. 4; A Longshot For Smallbores; Balancing Act: Gun Weight & Muscle Mass; Overcoming Negative Energy; An Accurate Slug Gun
---