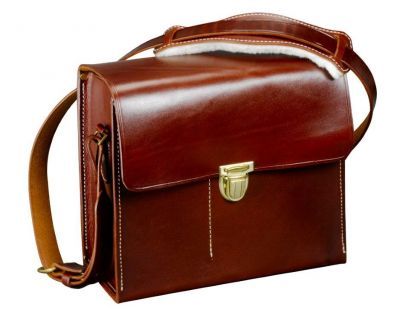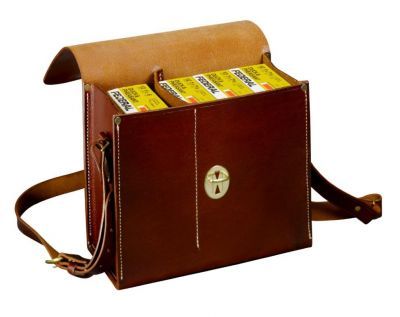 Deluxe Trap & Skeet Shooting Bag
This premium leather carrier features two compartments for ammo and accessories.
Large compartment holds up to six boxes of shotgun shells. Smaller compartment is for accessories or additional boxes of shells.
Features solid brass hardware and fleece lined shoulder pad for comfortable carrying.
12"w x 11"h x 5.5"d.
New Lower Price