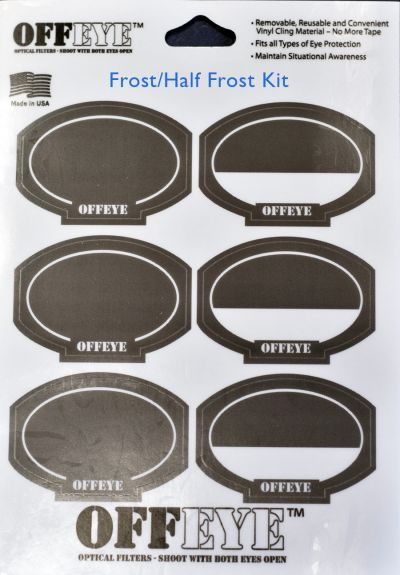 OFFEYE(TM) - Optical Filters
Shoot with both eyes open!
OFFEYE Optical filters help you maintain a dominant strong-side shooting eye without having to close your weak-side eye when shooting. Will benefit either right or left-handed shooters.
Filters are removable and reusable.
Fits all types of eye protection. 
Assorted Filters are found here
This item "Always Ships Free"