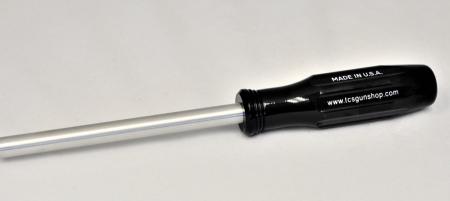 Shotgun Cleaning Rod
A 34" one-piece cleaning rod made from high-strength aluminum with an ergonomically designed handle for a strong grip. The lightweight, one-piece construction means you will never again have to look around for the threaded end. Fits all standard threaded brushes.
Made in the U.S.A.
Brushes sold separately.