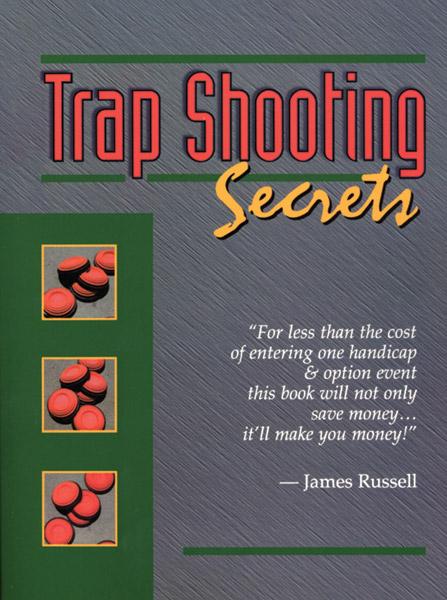 Trap Shooting Secrets
by James Russell. Go into the world where professional shooters reside. Learn secrets of target angle, setup, concentration, eye and gun hold points and much more. Soft cover, 183 pages.
---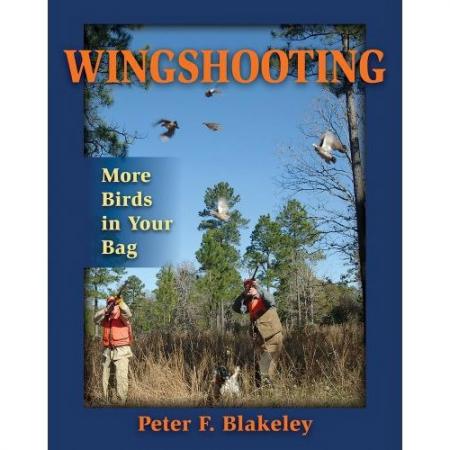 Wingshooting - More Birds In Your Bag
With over 40 years experience in bird hunting, sporting clays and skeet, Peter Blakeley is a highly qualified shooting instructor. His innovative coaching methods have taught thousands how to improve their game, and now you can learn to improve your wingshooting with his latest book. Peter's revolutionary "unit lead system" has put more birds in hunters' bags, and his instruction helps simplify the elusive yet key element of successful bird hunting — forward allowance. Wingshooting explains the variables that determine sight picture — flight line, speed and distance to the bird — to help you decipher the correct lead on each shot. Get advice from a professional shooting coach and successful bird hunter on why you miss and what you can do about it. Pete's colorful stories really bring the hunt to life, whether it's doves, driven pheasants, woodcock, ruffed grouse, bobwhites or ducks and geese, and his tips will soon have you putting more birds in your bag! Hard cover, 149 pages.
---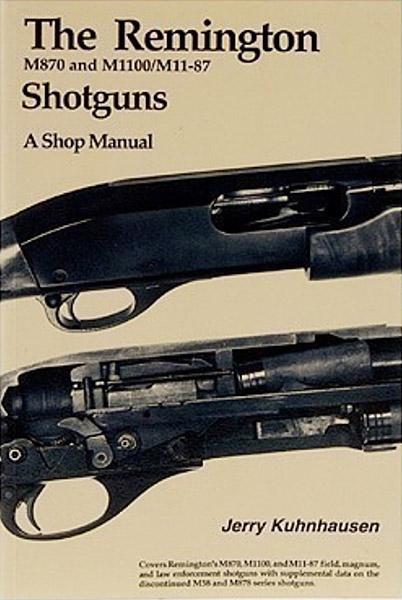 Remington 870/1100/11-87 Shop Manual
by Jerry Kuhnhausen. All parts are shown and discussed in detail for cleaning, repairing and maintenance. Hundreds of photographs and drawings with sections on troubleshooting. The ultimate guide for Remington owners! Soft cover, 226 pages.
---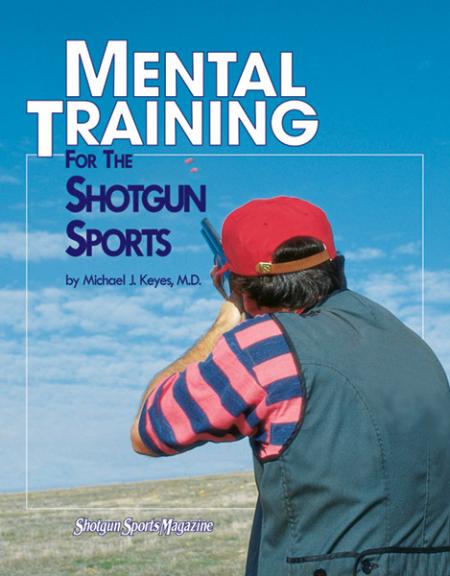 Mental Training For The Shotgun Sports

by Michael J. Keyes, M.D. Good shooting is 90% mental and 10% equipment! Comprehensive book on what it takes to consistently win. From the popular column in Shotgun Sports magazine. Will guide you to increased enjoyment and higher scores. Soft cover, 160 pages.
---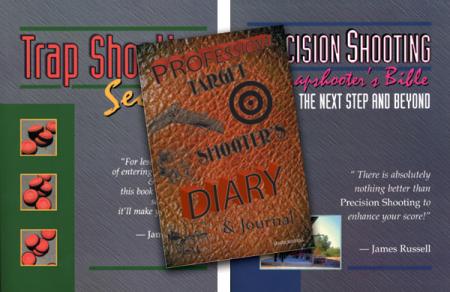 James Russell Books BONUS!
Order both James Russell books, Precision Shooting, The Trapshooter's Bible and Trap Shooting Secrets & get "Professional Target Shooter's Diary & Journal" FREE ($24.95 value).
---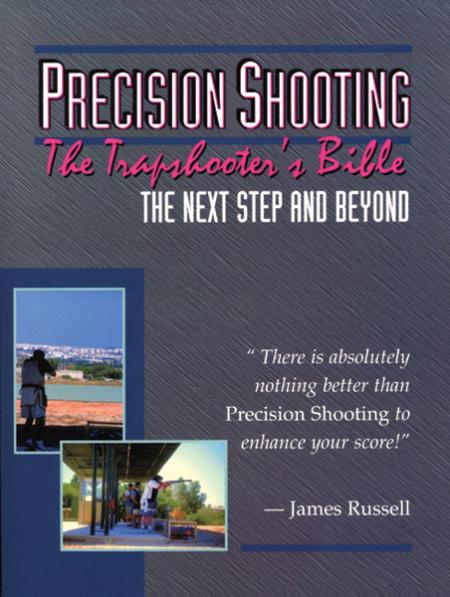 Precision Shooting - The Trapshooter's Bible
by James Russell. This book is crammed with specialized info to improve your shooting. Covers the mental game, one and two-eyed shooting, gun holds, swing, timing, practice, correcting bad habits and a whole lot more. Loaded with diagrams and shooting tips. The explanations are easy to understand and can be quickly applied to help you step up to the next level. Chapter 12 answers 315 of the most common shooting questions. Enhance your scores with precision shooting! Soft cover, 220 pages.
---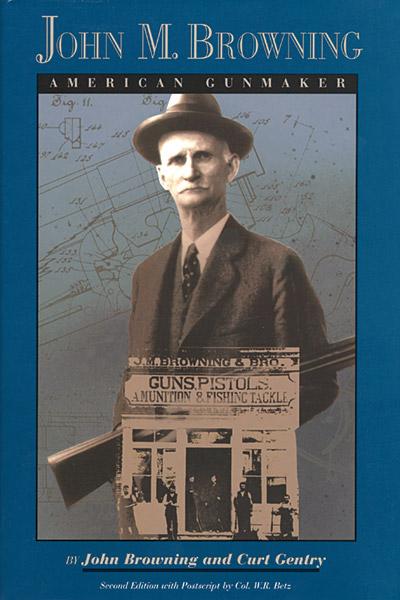 John M. Browning - American Gunmaker

by John Browning & Curt Gentry. Details the incredible life of John M. Browning, the world's greatest gun inventor. Includes pictures of every gun he invented with full description and chronological history. Hard cover, 390 pages.
---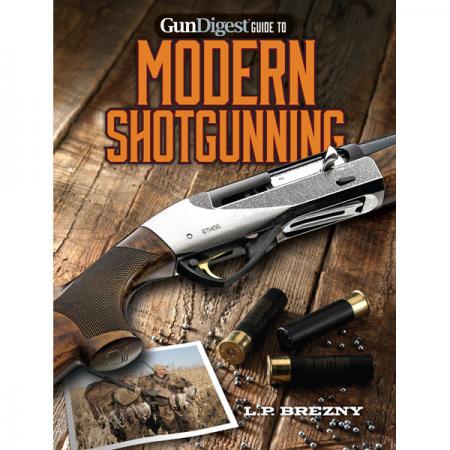 Gun Digest Guide to Modern Shotgunning by L.P. Brezny
Think you know a lot about shotguns? Well, be prepared to think again. Popular Shotgun Sports Contributing Editor, L.P. Brezny has compiled much of his years of knowledge on the ubiquitous scattergun and related topics into a new book, Gun Digest Guide to Modern Shotgunning. This large soft-bound volume brings the reader 220 pages of hardcore facts, charts and stories of Brezny's time in the field researching and testing guns, loads, chokes and more. Gun Digest Guide to Modern Shotgunning is filled with everything you would want to ask L.P. about your shotgun if you had him sitting in your living room. Brezny's Gun Digest Guide to Modern Shotgunning will make you appreciate the shotgun even more for all it can do.
Order your copy of L.P. Brezny's Gun Digest Guide to Modern Shotgunning today! Soft cover, 220 pages.
---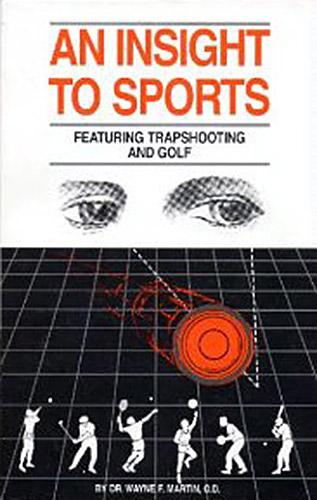 Insight To Sports, Featuring Trap, 4th Edition
by Dr. Wayne F. Martin, O.D. One of the most sought-after books by trap and skeet shooters.
Improving your eyesight performance and learning how to see targets quicker are just a part of what this great book  will teach you.
Soft cover, 183 pages.
---