Due to the extreme rise in shipping costs all shipments to Hawaii, Alaska, Puerto Rico and all other countries outside of the United States MAY BE SUBJECT to additional shipping fees at time of actual shipment. Oversized shipments may be subject to additional shipping fees.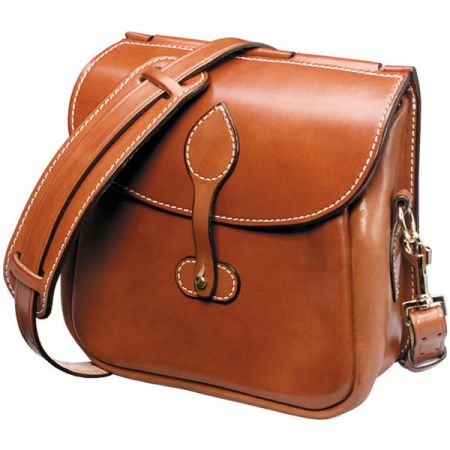 Hinged Speed Bag
This all-leather bag easily holds 100 loose shot shells. Brass hinged flap for quick entry and flap folds back to stay out of your way. 
Adjustable padded shoulder strap. 
Tan with a plain finish.
9" w x 12" h 
---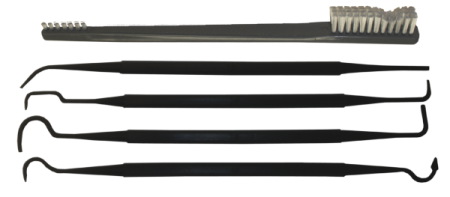 5 Piece Polymer Gun Pick Tool Kit
4-double ended picks allow for 8 different cleaning options.  Includes a double ended nylon brush with stiff bristles.
Easy clean for hard-to-reach places. 
High strength polymer , no scratching.
---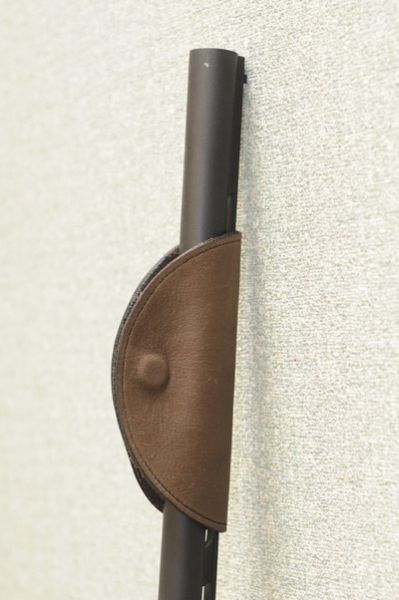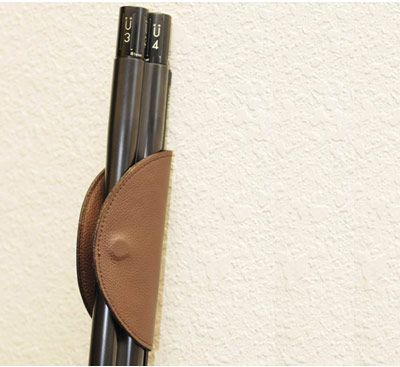 Barrel Taco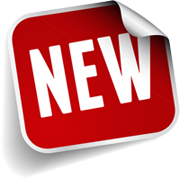 Designed to protect your gun's barrel, the NEW Barrel Taco is made of high-quality leather and proudly made in the USA. Two magnets make it simple and quick to install and remove. The soft, nonabrasive leather Barrel Taco can be easily folded and carried with you from one station to the next. Makes a great gift for friends, too!
---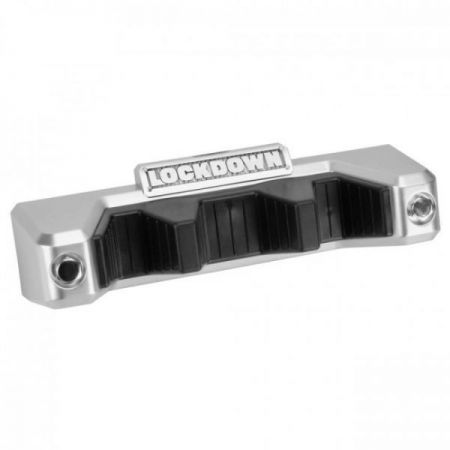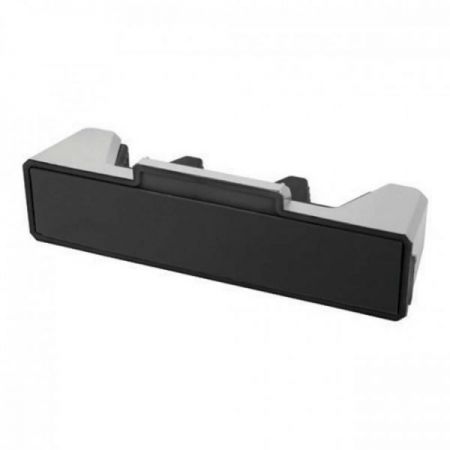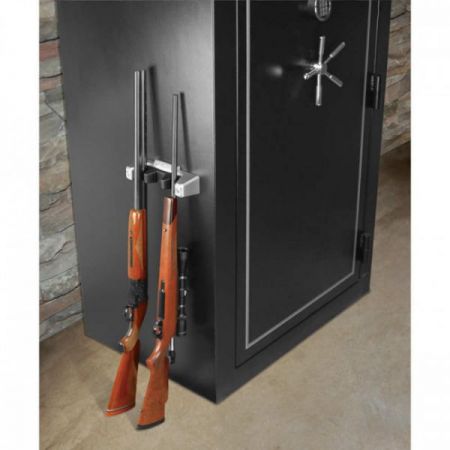 Magnetic Gun Rest
Holds 3 guns securely when leaned against magnetic surface. 
Rubber contact points and back protect firearms and surfaces.
---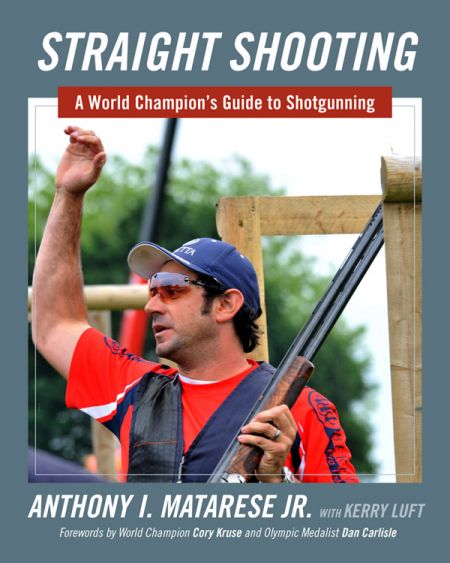 Straight Shooting
By Anthony Matarese I. Jr. with Kerry Luft 
Straight Shooting teaches you everything you need to know about Sporting Clays, including:
Must have equipment
Shooting Fundamentals----from gun mount to executing the shot
Advanced methods and tactics for top-level competition
Two-time world champion and renowned instructor Anthony I. Matarese Jr. offers his complete guide to shotgun shooting, from your very first shot to the highest level of sporting clays.  Beginners and experienced shooters alike will discover how to improve from one of the worlds most respected shooters and coaches.
Anthony I. Matarese Jr. is the first American to win the World English Sporting Clays Championship and the first person to win the sport's four biggest tournaments: the World English, the World FITASC, the National Championship, and the US Open.  He is also one of the world's leading shooting coaches and instructors, and with his family runs M&M Hunting and Sporting Clays, a premier shooting destination.
Hard Cover 320 pages
---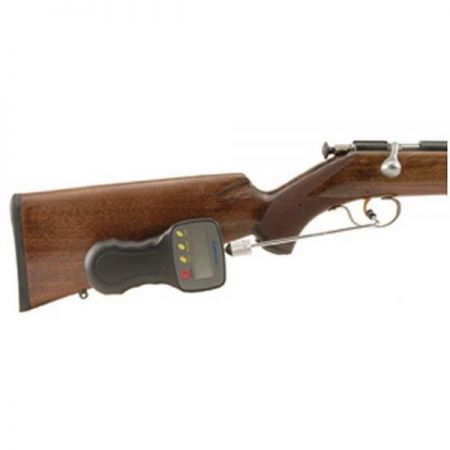 Lyman Digital Trigger Pull Scale
Works with any shotgun, rifle, or handgun. 
Accurate to 1/10 of an ounce over its full weighing capacity. 
Fast & accurate.
---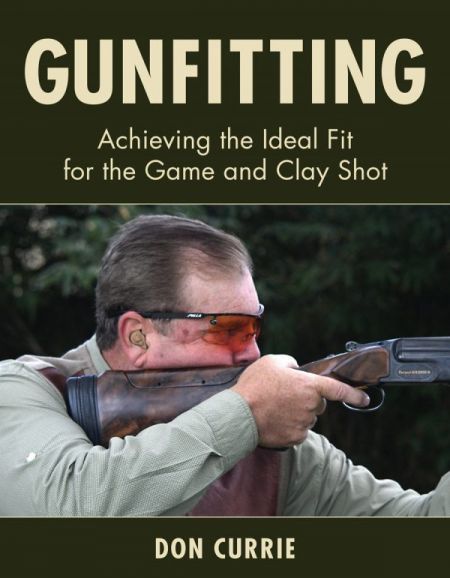 Gunfitting: Achieving the Ideal Fit for the Game and Clay Shot
New book by Don Currie
Expert shooting coach, teacher, and competitor Don Currie delivers a solid book on gunfitting based on a lifetime of experience gained from working with Orvis and Purdey.  Don knows that shooting with a properly fitted shotgun is critical to a shooter's success, and he delivers on the art and science of fitting proper shotguns. The science requires the gunfitter to understand the structure of the shooter's body and what stock specifications are need to accommodate the shooter's physique. To master the art of the process, the fitter must understand how shooters shoot and how the eye and brain see and read the target. The fitter must critically evaluate the shooter's stance, mount and level of experience along with taking into consideration the shooter's discipline and style and how the shooter will develop and evolve.
---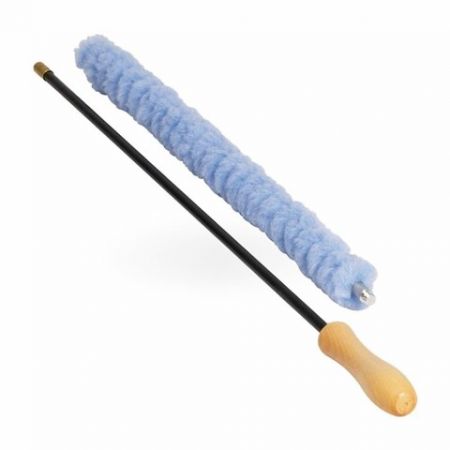 Bore Runner Shotgun Brush
Effective way to quickly clean powder fouling. Simply attach the quick clean fabric rod to the Bore Runner handle and run in and out of the shotgun bore until bore is clean.   
Fits 12/16/20 GA brush with aluminum shaft and wood handle. 
Breaks down to 2 piece with container 
---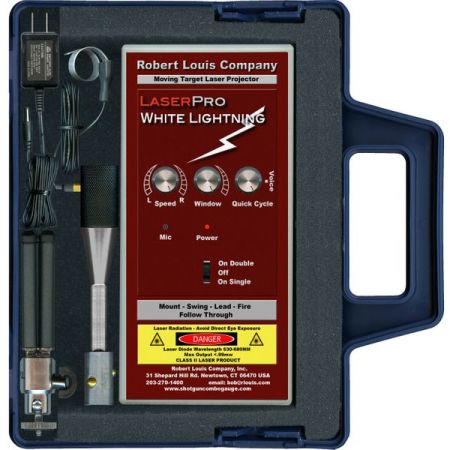 Laser Practice Shooting System
The Ultimate Practice Laser Shooting System
The laser practice shooting system will help you improve your shooting skills and attain that excellence we all strive for !
The system consists of the Laser Shooter (in Red) and the Laser Pro.  Additional gauges, Wobbler, and the Trap & Skeet Banner can be purchased separately below.
You can simulate any type of shotgun shooting such as, Trap, Sporting Clays, Skeet, Five-Stand or live bird shooting. Your building muscle memory and are able to practice your mount & swing (great for gun fit). Use the LaserPro if you want to shoot at a moving target , the Wobbler for more challenging arched or angled targets, and the Trap & Skeet banner to put you in the zone.
THE BASIC UPSS INCLUDES: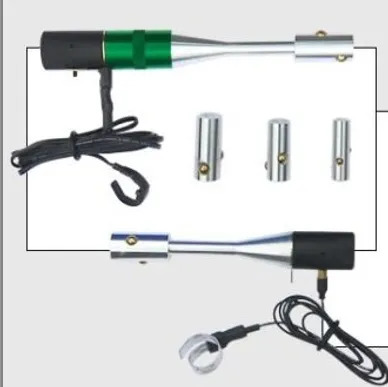 LaserShooter
This fits the muzzle of your gun and allows you to practice your swing, mount, lead, fire & follow. Comes with Red laser.
Your choice of one gauge (indicate your gauge preferences in the comments section at checkout).
For additional gauges see below "Red Laser Shooter Additional gauges".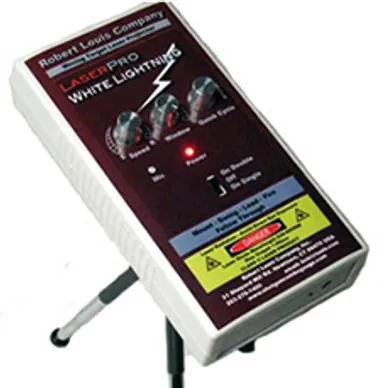 LaserPro
A moving target projector that projects 1 or 2 moving laser lights onto a wall. You select the speed, direction, window size and continuous cycle or voice command to practice shooting a variety of moving targets. The LaserPro attaches to a 6" swivel Tripod (included).
ADD ONS ITEMS (scroll down to add these products) Gun Fitting Products
Trigger Switch: $59.00
You'll need this switch to replace the standard ring finger that comes with the LaserShooter if you use guns that have a non-conductive coating including Benelli, Franchi, Blaser and Browning.
The Wobbler: $189.00
The Trap & Skeet Banner: $370.00
Additional Gauges: $33.00
---
Plus $30 domestic shipping
---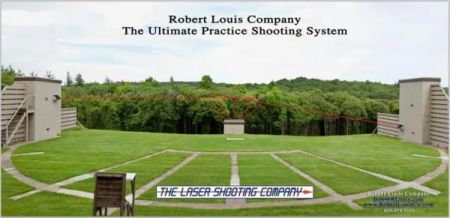 Trap & Skeet Banner
A 9' x 54" Trap & Skeet banner makes you feel in the zone. Hang banner on wall, set up your LaserPro so you can shoot moving targets just like being on the range.
Plus $15 US shipping
---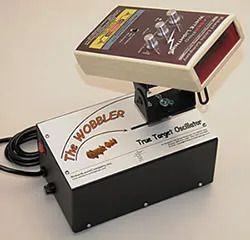 The Wobbler
An Oscillating device that moves the LaserPro back & forth achieving an even larger variety of arched & more realistic moving targets than the LaserPro alone.
Plus $15 US shipping
---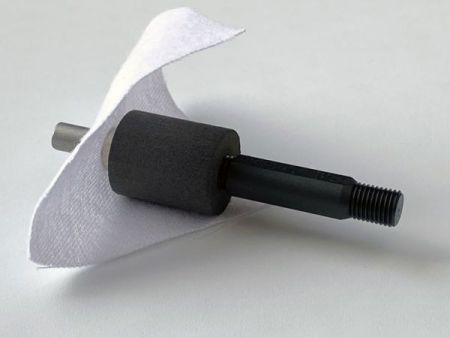 Shotgun Pig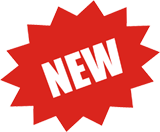 A comprehensive new tool that cleans your shotgun to the fullest extent.  This tool ensures maximum contact between the patch and interior of your barrel.  Simply, snap cleaning patch into place and add solvent.  Use less patches and get a flawless clean.
Specify 12, 20 or 28 GA
---
Pick Sticks

Never bend over to pick up hulls again! 
A specially designed magnet mounted into an easy to use adjustable staff. 
Does not pickup Brass.
Picks up 25 hulls in one use and effortlessly transfers them to your bag or bucket. 
Choose either the Pick Stick or the Pocket Pick Stick.
Pick Stick:
Only 1.33 lbs and adjust from 32 ½" to 55 ½".  Works on land and in water.
Pocket Pick Stick:
A portable version that folds down to 10 ½" and weighs only .83 lbs.
Can fit in your pocket or shooting bag.  Comes with a mesh carry bag.
---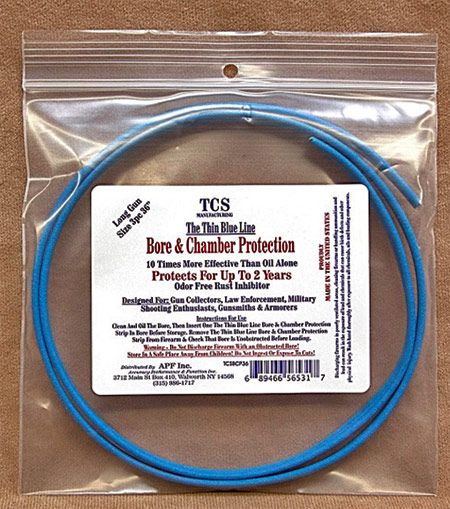 The Thin Blue Line
Bore & Chamber Protection.  10 times more effective than oil alone and protects your treasured Guns.  Simply clean and oil the Bore, insert one Thin Blue Line strip before storage. 
Great for Gun Collectors, Law Enforcement, Gunsmiths, and Shooting Enthusiasts     
3pc 36" set
---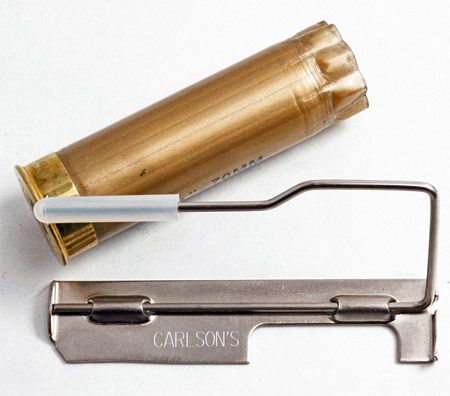 Shell Stopper
Capture empty hulls from your semi-automatic shotgun and prevent flying shells from distracting you or others. 
Easy to use !  Wire catcher locks in up position for singles or down for doubles and pulls out easily for hunting. 
Mounts with two-sided, self-adhesive tape. 
Adjustable for different loads and guns.
---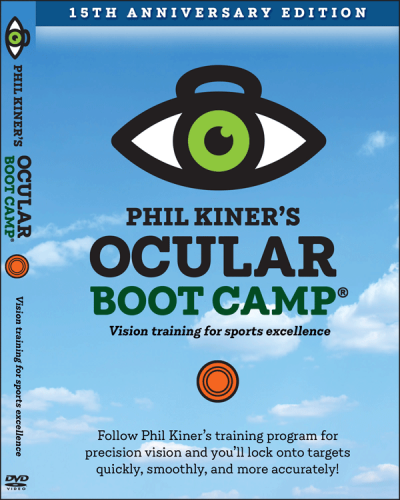 Phil Kiner's OCULAR BOOT CAMP

Now in its 15th year, OCULAR BOOT CAMP is Phil Kiner's most up-to-date program for developing precision vision. 
This DVD includes unique exercises for training your eyes to work together—culminating in greater target acquisition.  As the winner of 38 Grand American trophies and the first shooter in ATA history to break 400x400 on Championship All-Around targets, and the only one in the world to do it twice----Phil has built his target-breaking career around this solid eye-training program.  Phil's eye exercises will help you improve your results on the shooting line. 
DVD - 15 minutes
---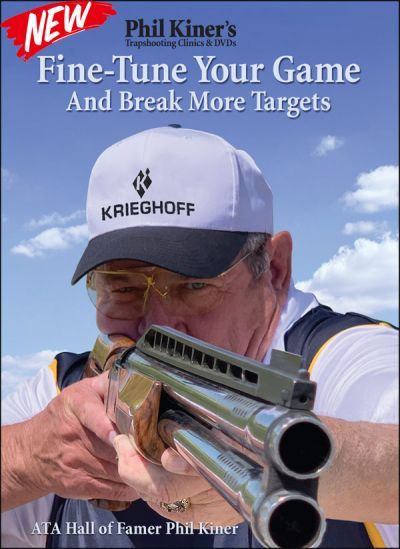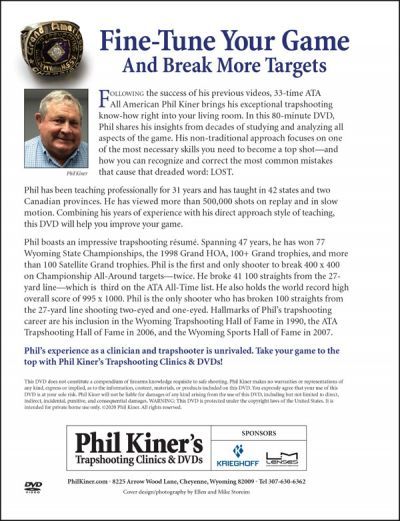 Fine-Tune Your Game and Break More Targets - with Phil Kiner
Following the success of his previous DVD's , 33- time ATA All American Phil Kiner brings his exceptional trapshooting know-how right into your living room.  Phil shares his insights from decades of studying and analyzing all aspects of the game.  His non-traditional approach focuses on one of the most necessary skills you need to become a top shot—and how you can recognize and correct the most common mistakes that cause that dreaded word : LOST
Phil has viewed more than 500,000 shots on replay and in slow motion.  Combining his years of experience and his direct approach style of teaching this DVD will help you improve your game and be a point of reference for years to come. 
80 minutes
---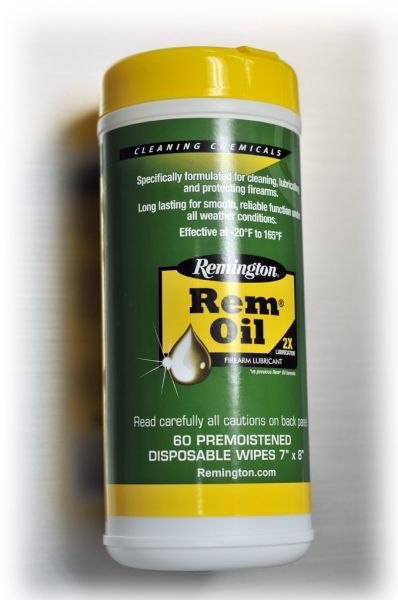 Remington Gun Oil Wipes
Handy pre-oiled , rust preventing disposable towelettes.  Pull one out and another pops up automatically. 
Cannister size has 60  wipes 7" x 8"
Made in the USA by American workers
---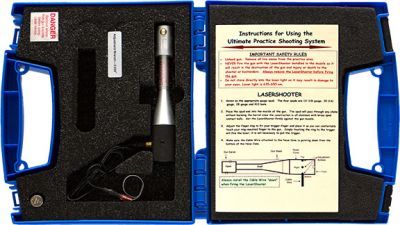 Red Laser Shooter
The Red LaserShooter works great in conjunction with the Shotgun Combo Gauge. When fitting your gun, use the Red LaserShooter to know exactly where your shot will be centered.  Using the LaserShooter is easy.  Put the shaft into your gun's muzzle and touch the finger ring to the gun's trigger.  Center your shot with a swing and mount or simply aim at the supplied target.   Activate the laser, see if the gun is shooting where the shooter is looking and make adjustments accordingly.  When fitted correctly, the swing and mount will naturally point the gun at the target.
The All-Gauge Red LaserShooter (RLS-4), along with the Shotgun Combo Gauge, are considered basic equipment for the gunsmith, stockmaker,  gunfitter or multi-shotgun shooting enthusiast.

Important Note:
For Benelli, Blaser and Franchi shotguns you must purchase the TRIGGER SWITCH add-on.
Those triggers are coated and will not transmit the standard touch trigger signal without this add-on.
Plus $30 shipping
---
Available gauges: 12, 20/16, 28, 410
Please indicate your gauge preferences in the comments box at Checkout.
Additional Gauges are also available separately at $33/ea.
---

Shotgun Combo Gauge
The Shotgun Combo Gauge is a device valuable to all shooters who want to achieve the best fit possible on their shotgun.  It is a simple, compact, lightweight device of aircraft aluminum construction that, when used properly, can provide the dimensions necessary to have your shotgun's stock fit you like a glove and shoot like it was made for you.
The Shotgun Combo Gauge allows you to take measurements off your gun, such as Length of Pull, Drop at comb and heel, angle of Pitch and Cast. Length for drop measurement is 28"; length of pull is 24".  Measurements in both metric and inches with easy-to-read bold numbers.   Comes with one drop meter.  However, a second drop meter can be ordered as an option, which gives greater versatility in measuring drop (you can measure at any two points along the comb simultaneously) or drop and pitch or drop and cast simultaneously.
The Shotgun Combo Gauge is easy to set up on your shotgun and easy to store and carry with you.  Be sure your gun always fits you like it should.  With the advent and popularity of adjustable combs, you almost cannot justify being without one.  The Shotgun Combo Gauge brings precision, repeatability and portability at an affordable price. Plus $30 shipping
Comes complete with the magnetic extension and 1 Drop Meter.
(2 Drop Meters shown)
Extra Drop Meter is also available separately.
See the Red LaserShooter, a great companion to the Shotgun Combo Gauge.
 
---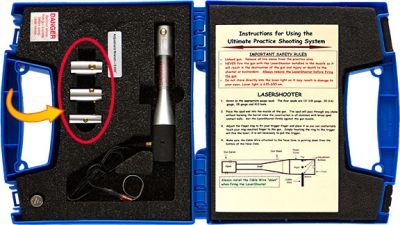 Gauges Only - for laser systems
--- Trigger Switch
This is an add-on to the Red Laser Shooter and the Laser Pratice Shooting System. It is only required for Benelli, Blaser and Franchi shotguns.
You must use this TRIGGER SWITCH for these laser products to work because those gun triggers are coated and will not transmit the standard touch trigger signal.
--- Extra Drop Meter
This extra drop meter is an add on for the Shotgun Combo Gauge.
Includes one Drop Meter only.
Shotgun Combo Gauge not included.
This item incurs an additional $4 shipping charge added to your order.
---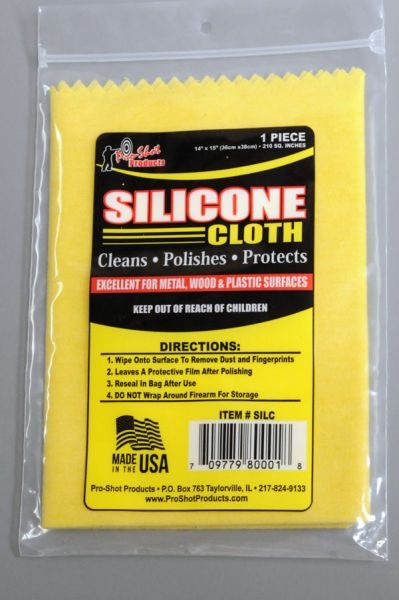 Silicone Cloth
Made of durable cotton flannel and impregnated with silicone, the double-treated Silicone Gun Wiping Cloth cleans off dust and fingerprints while polishing your barrel and leaving a protective silicone film. 
Large 14" x 15" cloth comes in a reusable zip-lock bag so it won't dry out.
---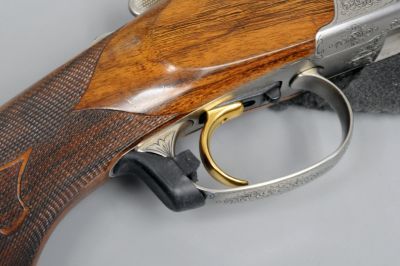 Bumper Buster Trigger Guard Rubber Corners
Eliminates banged and bruised fingers caused by gun recoil and stops flinching.  Rubber corners are available in two styles, spring steel or with holding screw, each with rubber contours to fit the trigger guard.
1 1/4"  x  1/2"
---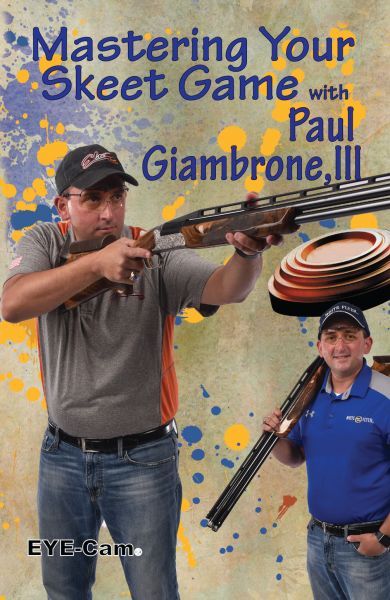 Mastering Your Skeet Game with Paul Giambrone III
Paul Giambrone the youngest member to be inducted in the NSSA Hall of Fame now offers an impressive 2hours and 20 minutes long DVD
Great for both shooters and coaches to gain knowledge of the game of skeet, how to fix common mistakes and use the mental game.
Giving you the utmost advantage over your competitors.
---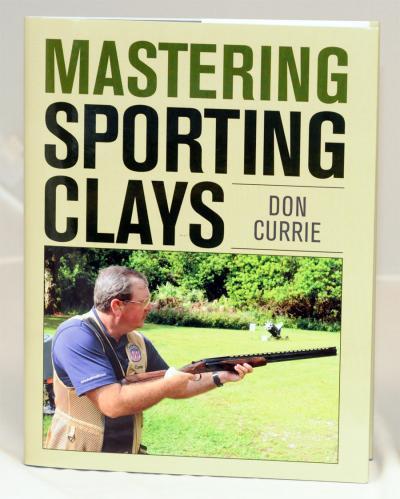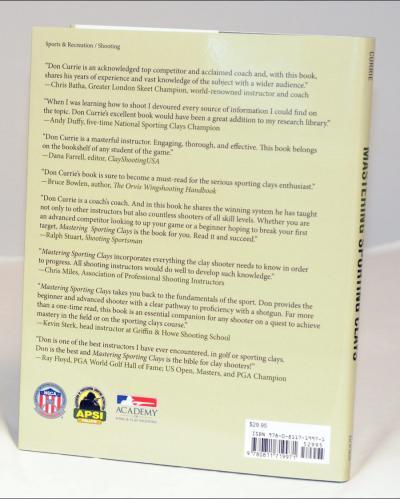 Mastering Sporting Clays
With so many instructors of sporting clays making claim to teaching the newest and/or best method for achieving higher, more consistent scores, it is often difficult to determine what is best for you. Clarity is what Don Currie, the NSCA's Chief Instructor, provides in his new book, Mastering Sporting Clays. Don's clear, concise and easy-to-absorb instructions are supported by his detailed descriptions of the fundamentals as well as the advanced techniques of sporting clays.
All the critical elements from eye dominance to proper gun fit to learning how to self-analyze your misses are discussed in detail. Whether you are a Master Class competitor, a casual shooter, avid upland bird hunter or novice sporting clays enthusiast, Mastering Sporting Clays will start you on the right path to fulfilling your potential in the sport.
Hard cover. 221 pages.
---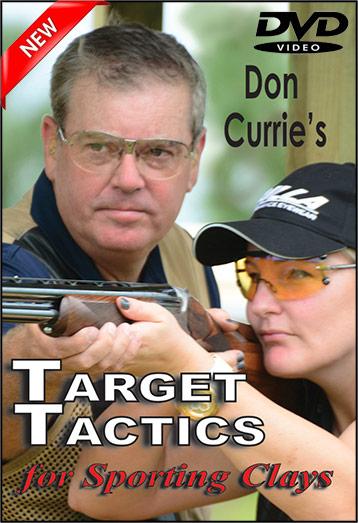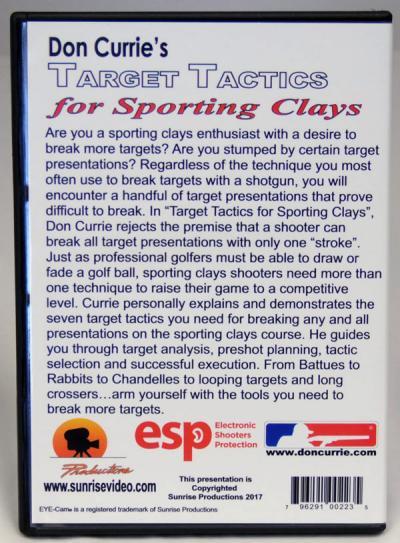 Don Currie's Target Tactics for Sporting Clays
Does your technique result in hits on most of the targets you face but certain presentations keep eluding you? Let Don Currie, Chief Instructor for the NSCA, show you how to achieve that next level in your sporting clays game. It is very difficult to reach your potential using just one target lead technique. Just like the pros, you must train and incorporate other techniques. Don teaches you the seven target tactics you need to hit those problem targets. These tactics are demonstrated on Long Crossers, Quartering Shots, Rabbits, Battues, Chandelles, Tower Shots, True Pairs, Report Pairs and many more presentations.
See shots from Don's point of view behind the gun with Sunrise Production's Eye-Cam®. This exciting new DVD will provide you with all the tools you need to win in sporting clays.
90 Minutes
---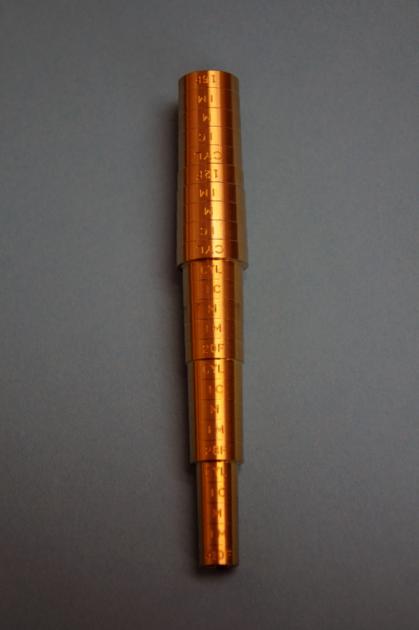 Brass Choke Gauge
Superb one-piece gauge that accurately measures the choke of 12,16,20,28 gauge and .410 bore guns.  Precision brass construction with bore choking clearly indicated for each gauge. 
Easy to use and read. 
5" long, weight 3.6 ounces.
---
Handicap Pouch

BACK IN STOCK!
Popular combo pouch holds one box of live 12-gauge shells in the top and 2 extras in shell loops on either side of box. Also, 100 empties in the spring-locked bottom compartment. Easy to fill and empty. Made of rip-stop nylon and heavy-duty mesh. Heavy-duty nylon web belt loop keeps it secured to your belt. Black only.
---
Pages