Due to the extreme rise in shipping costs all shipments to Hawaii, Alaska, Puerto Rico and all other countries outside of the United States MAY BE SUBJECT to additional shipping fees at time of actual shipment. Oversized shipments may be subject to additional shipping fees.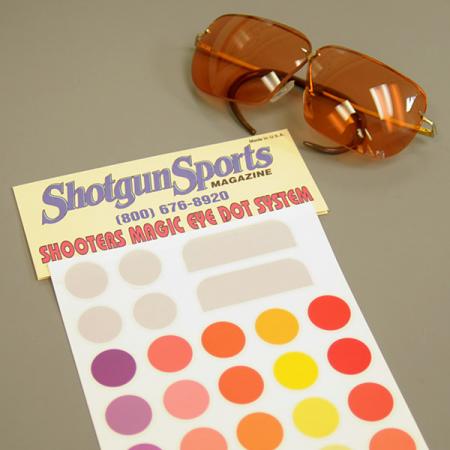 Shooters Magic Eye Dots
ALWAYS SHIP FREE!
Do you shoot with one eye closed or sometimes start "seeing double" with both eyes open? Shooting with one eye closed can decrease your peripheral vision, speed and accuracy. Place a Shooters Magic Eye Dot on the lens over your non-shooting eye to force focus to your shooting eye and you will be able to shoot with both eyes open! Magic Eye Dots are made of a special material that allows them to be positioned and re-positioned easily. Comes with one full sheet of 24 Dots and 2 Rectangles in clear and a variety of colors which can be trimmed to fit as needed.
---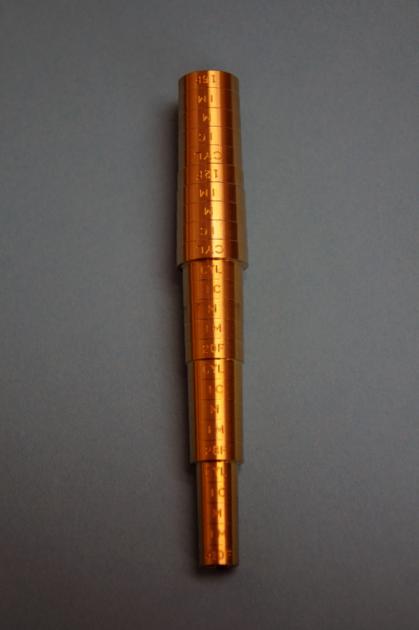 Brass Choke Gauge
Superb one-piece gauge that accurately measures the choke of 12,16,20,28 gauge and .410 bore guns.  Precision brass construction with bore choking clearly indicated for each gauge. 
Easy to use and read. 
5" long, weight 3.6 ounces.
ALWAYS SHIPS FREE
---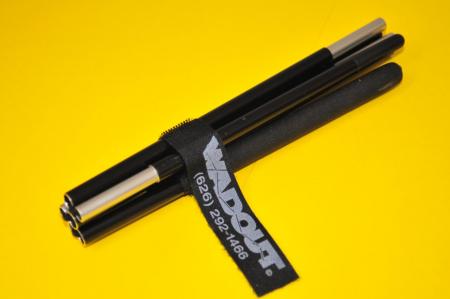 Wadout
Wadout removes wads from all shotgun gauges .410 and larger. This durable, high-quality tool self-assembles to 37 inches and folds to a compact 7½" to fit in shooting vest or shell bag.
ALWAYS SHIPS FREE
---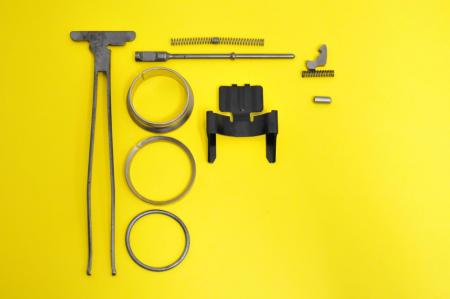 Remington 1100 & 11-87 Emergency Repair Kits
Don't leave home without this kit! Keeps you going in a tournament or in the field. You get: firing pin and spring, forend support assembly, barrel seal, piston/piston seal assembly, "O" ring seal, extractor spring, plunger, extractor and link. For 12 gauge only. Specify Remington 1100 or 11-87
Always Ships Free
---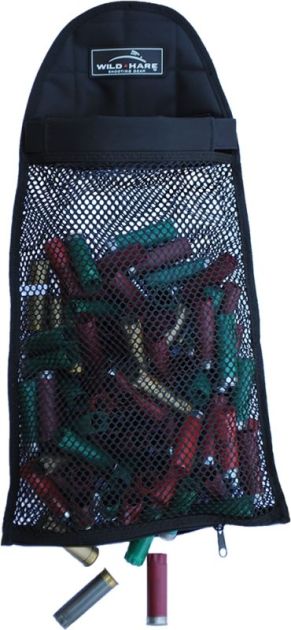 Hull Hamper

Strong, yet lightweight nylon mesh bag holds 100-plus empty hulls.
Unique flat spring locks open the bag's wide mouth or keeps it closed so hulls won't pop open.
High quality metal belt clip and zippered bottom for easy emptying.
Overall size:   21" x 11"
Pouch Size:   15" x 11"
Color:             Black-Quilted
ALWAYS SHIPS FREE
---