OFFEYE(TM) - Optical Filters
Shoot with both eyes open. These optical filters help you maintain a dominant strong-side shooting eye without having to close your weak-side eye when shooting. Works with right-handed or left-handed shooters.
Filters are removable and reusable.
Fits all types of eye protection.  
This item "Always Ships Free"
---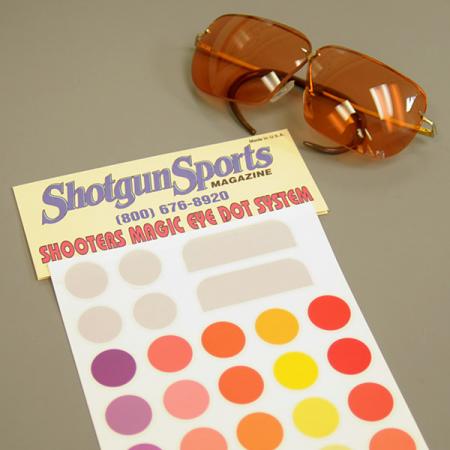 Shooters Magic Eye Dots
ALWAYS SHIP FREE!
Do you shoot with one eye closed or sometimes start "seeing double" with both eyes open? Shooting with one eye closed can decrease your peripheral vision, speed and accuracy. Place a Shooters Magic Eye Dot on the lens over your non-shooting eye to force focus to your shooting eye and you will be able to shoot with both eyes open! Magic Eye Dots are made of a special material that allows them to be positioned and re-positioned easily. Comes with one full sheet of 24 Dots and 2 Rectangles in clear and a variety of colors which can be trimmed to fit as needed.
---