OFFEYE(TM) - Optical Filters
Shoot with both eyes open. These optical filters help you maintain a dominant strong-side shooting eye without having to close your weak-side eye when shooting. Works with right-handed or left-handed shooters.
Filters are removable and reusable.
Fits all types of eye protection.  
This item "Always Ships Free"
---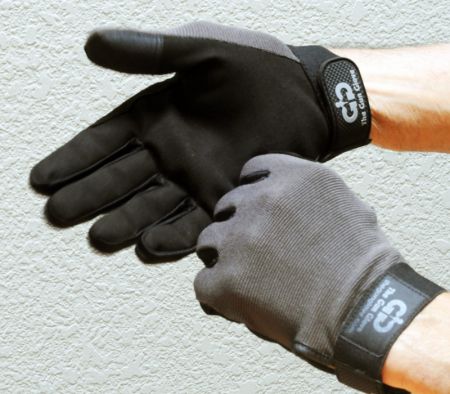 Gun Gloves
These shooting gloves are made from high performance materials assuring long wear and durability. They provide the ultimate in shooting comfort with a close fit and excellent grip and a tactile feel of your gun. Offered in a range of full sizes and half-sizes assuring you the best fit of your hand. These gloves come in the popular Summer Weight that feature lighter suede palms and fingers, no linings and lightweight polyester forchetes for additional breathabilty and sensitivity of touch. Color: Grey/Black. Specify Size: 9, 9.5, 10, 10.5, 11, 11.5, 12 — 9 = Medium, 10 = Large, 11 = Extra Large, 12 = XX-Large.
---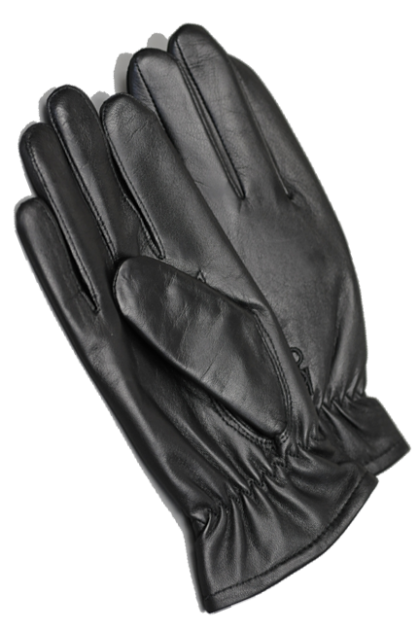 Bob Allen "Premium" Leather Gloves
Get that "bare hand" feel from these premium thin-cut leather gloves with flat seams to assure a smooth grip. Also insulated style. Black only. Sizes: M, L, XL or XXL . Specify size and style
---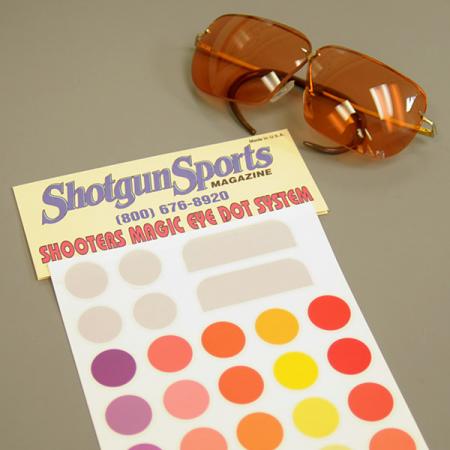 Shooters Magic Eye Dots
ALWAYS SHIP FREE!
Do you shoot with one eye closed or sometimes start "seeing double" with both eyes open? Shooting with one eye closed can decrease your peripheral vision, speed and accuracy. Place a Shooters Magic Eye Dot on the lens over your non-shooting eye to force focus to your shooting eye and you will be able to shoot with both eyes open! Magic Eye Dots are made of a special material that allows them to be positioned and re-positioned easily. Comes with one full sheet of 24 Dots and 2 Rectangles in clear and a variety of colors which can be trimmed to fit as needed.
---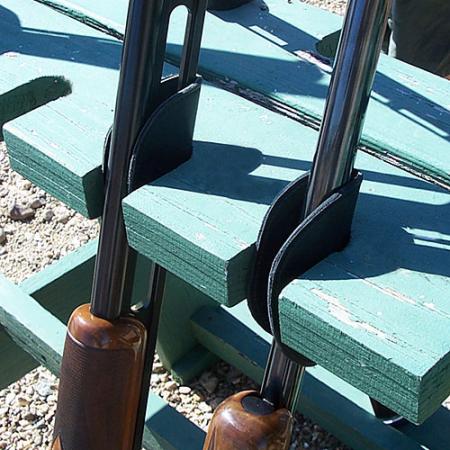 Barrel Taco
Most club gun racks are made of rough-hewn painted wood, and the cut-outs that support your gun can leave marks and also tiny wood chips. That's not good for your valuable gun's barrel or rib. The Barrel Taco is designed to protect your gun's barrel. Made of soft leather, the Barrel Taco has two magnets that make it quick and easy to install and remove from your barrel. The Barrel Taco is so soft and nonabrasive, and it folds small enough to be easily carried with you around the course. Buy several — you'll want to give them to your friends.
BARREL TACOS ALWAYS SHIP FREE!
---