Due to the extreme raise in shipping charges we are currently not shipping to Australia and all shipments to Hawaii, Alaska, Puerto Rico and foreign countries MAY be subject to additional shipping fees at the time of the actual shipment.
Oversized shipments may be subject to additional shipping fees.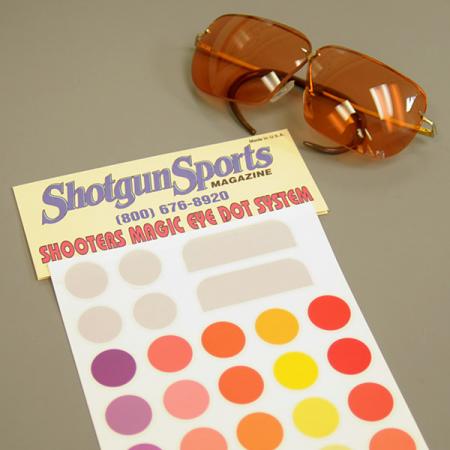 Shooters Magic Eye Dots
ALWAYS SHIP FREE!
Do you shoot with one eye closed or sometimes start "seeing double" with both eyes open? Shooting with one eye closed can decrease your peripheral vision, speed and accuracy. Place a Shooters Magic Eye Dot on the lens over your non-shooting eye to force focus to your shooting eye and you will be able to shoot with both eyes open! Magic Eye Dots are made of a special material that allows them to be positioned and re-positioned easily. Comes with one full sheet of 24 Dots and 2 Rectangles in clear and a variety of colors which can be trimmed to fit as needed.
---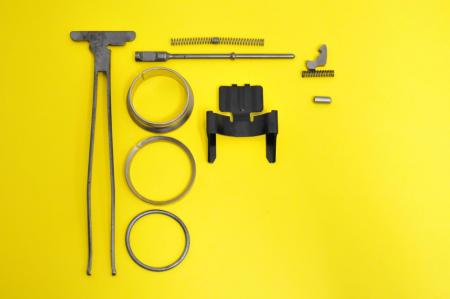 Remington 1100 & 11-87 Emergency Repair Kits
Don't leave home without this kit! Keeps you going in a tournament or in the field. You get: firing pin and spring, forend support assembly, barrel seal, piston/piston seal assembly, "O" ring seal, extractor spring, plunger, extractor and link. For 12 gauge only. Specify Remington 1100 or 11-87
Always Ships Free
---