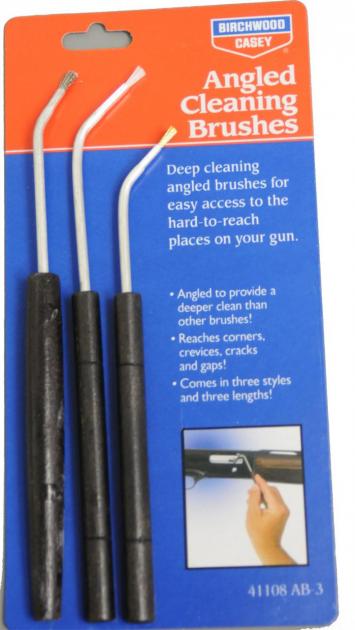 Angled Cleaning Brushes
Getting into those hard-to-reach corners and tight areas when cleaning your gun is no longer a problem. These Angled Cleaning Brushes make cleaning the crud out of corners and notches a cinch. They reach into places straight-handled brushes can't.
Three styles of bristles: stainless for use on hard metals and bronze and nylon for more sensitive surfaces.