Due to the extreme raise in shipping charges we are currently not shipping to Australia and all shipments to Hawaii, Alaska, Puerto Rico and foreign countries MAY be subject to additional shipping fees at the time of the actual shipment.
Oversized shipments may be subject to additional shipping fees.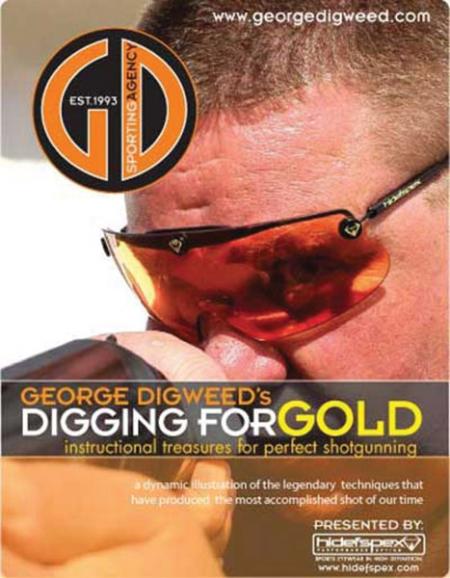 Digging For Gold by George Digweed
This 2-disc set from 19-time World Champion George Digweed demonstrates his winning approach to 10 different stands at the beautiful Orvis Sandanona Shooting Grounds. George takes you through each stand — teal, rabbit, chandelle, driven, on-edge, long-distance, pairs, quartering, battue and below-the-feet — using HiDefSpex® Diamond Vision lenses to show exactly what he sees and also uses the HiDefSpex® Shot Simulator to graphically explain his technique. Includes a one-on-one interview with George explaining his approach. Learn from the World All-Around Shotgun Champion!
2-DVD Set - 90 minutes