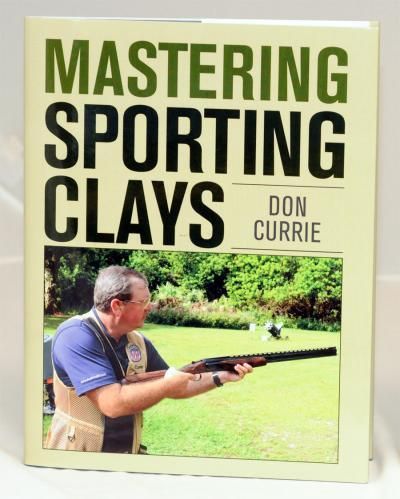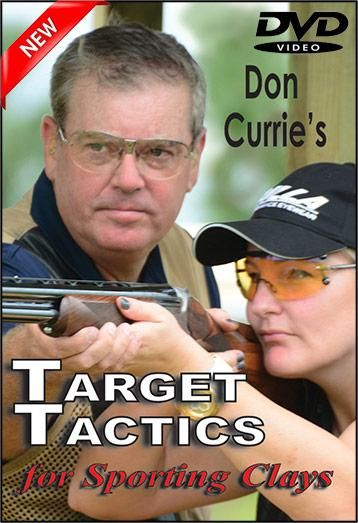 Don Currie > Book and DVD Combo
Don Currie's Target Tactics for Sporting Clays - DVD
$69.95 -- 90 Minutes
Mastering Sporting Clays - Book
$29.95 -- Hard cover. 221 pages.
$99.90 Total Value — now only $85.90
 (You save $14)
---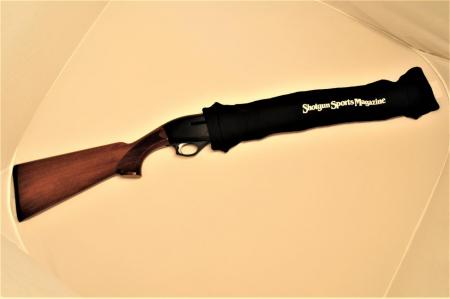 Shotgun Sack
Silicone-treated Shotgun Sack slips over any length or style shotgun, protects against rust and scratches. Great for keeping your Sporting Clays gun dust-free while toting from station to station. Attached ID identifies gun.
Available in three different styles:
Full Sack fits all and is 56" in length 
Barrel Sack for Over & Unders and is 36" in length 
Receiver Sack is 24" in length
---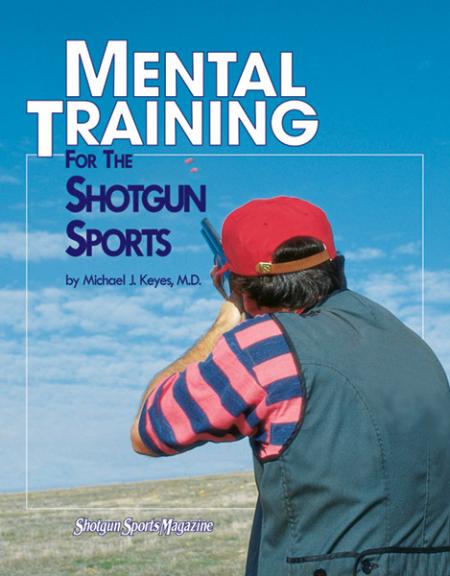 Mental Training For The Shotgun Sports
by Michael J. Keyes, M.D. Good shooting is 90% mental and 10% equipment! Comprehensive book on what it takes to consistently win. From the popular column in Shotgun Sports magazine. Will guide you to increased enjoyment and higher scores. Soft cover, 160 pages.
On sale! Save $7.00
---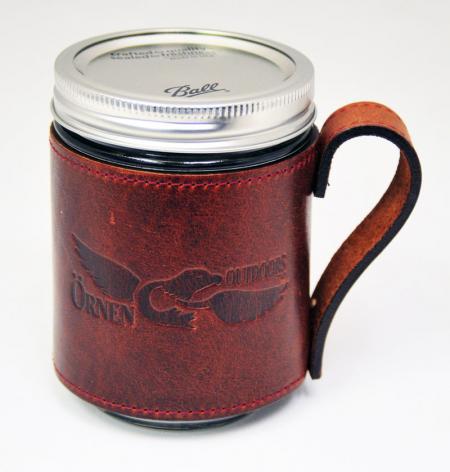 Leather Mug Hugger
This unique 16 oz. Mason jar comes with a high-quality removable leather wrap and handle to hold your favorite beverage. It not only looks great, it's good for the environment.
You keep your Mason jar instead of disposing of another landfilling plastic bottle. Makes great gifts for all occasions as well as camping and sporting events.
1 Mug   $18.95  CLOSEOUT $15.00
6 or more pay only $9.99/ea.
(change the quantity in the cart)
4 Mugs $65.00  CLOSEOUT $49.99
Only While Supply Last!
---
Crud Commando
This ergonomically designed cleaning rod is made from high-strength aluminum, is lightweight, has a 4.5" shaft and a total length of 8" (without brush). Universal fit of all standard threaded brushes. High strength, non rotating handle is designed to give you a strong grip when cleaning your chamber.
Brush not included. Made in the U.S.A.
Brushes sold separately.
---