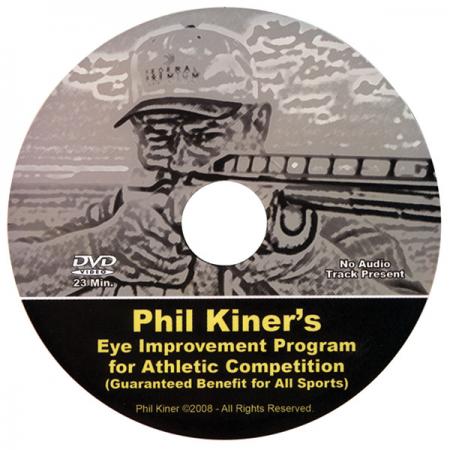 Phil Kiner's Eye Improvement Program
Phil Kiner's Eye Improvement DVD includes a series of seven exercises to benefit all sports competitors. These valuable and helpful visual training exercises will put you on the right path to more accurate, faster and smoother target acquisition. A multi-time All-American trapshooter, Phil knows the importance of obtaining the best visual acquisition for every target. 23 minutes.
As the winner of 38 Grand American trophies and the first shooter in ATA history to break 400x400 on Championship All-Around targets – and the only one in the world to do it twice – Phil has built his target-breaking career around the best visual program he could employ. He has broken 35 100-straights from the 27-yard line and brings over 34 years of experience to this program. Just follow the visual instructions and perform the exercises, and you will soon start seeing all your targets faster and with greater detail and will hit more of them solidly.
23 minutes.
---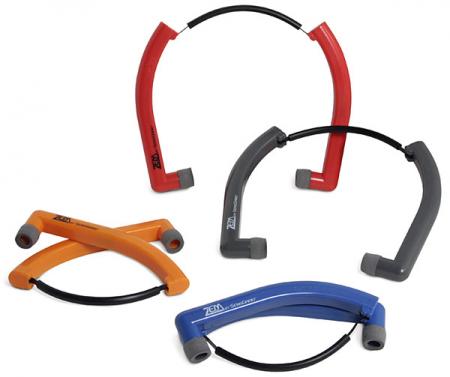 Sensgard™ ZEM Hearing Protection
If you wear shooting glasses, you have probably noticed ear muffs cannot completely seal around your ear to provide complete noise reduction. Lightweight, comfortable, adjustable ZEM Hearing Protection uses new technology to direct harmful sounds away from the ear while allowing you to hear what you need to. Folds compactly for storage. Get full protection with or without shooting glasses! Finally…the hearing protection you've been looking for - NRR 26!
Assorted colors. The color shipped will vary.
Replacement Cuffs available separately.
---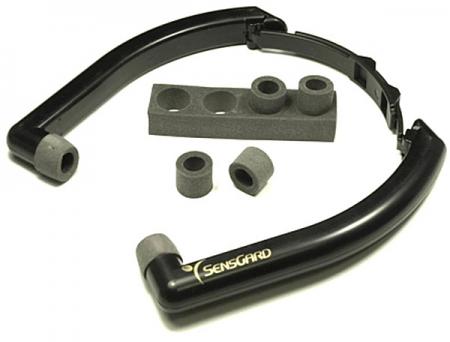 Sensgard™ Replacement Cuffs
---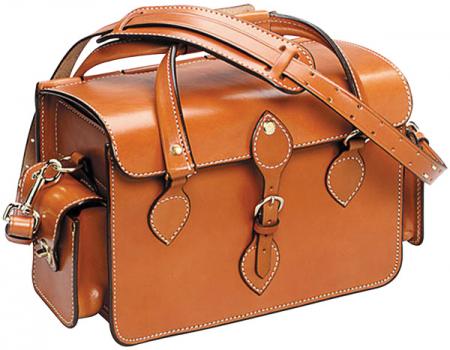 All Leather Shooting Bag
Web Only Special
While Supply Last
This handsome all-leather European styled bag measures 12″ x 6″ x 9″. Features outside pockets, buckled tongue with quick snap-on lid, rolled carrying handles and padded, adjustable shoulder strap. Made of the finest top grain American cowhide. Each traditionally-styled, handmade bag is finished with rich oil tan stain, hand-rubbed and buffed with a sealer for luster and durability.
---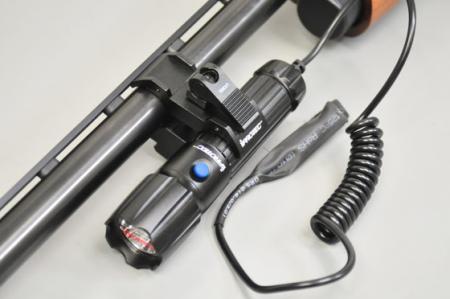 Shotgun Light/Laser Combo
Special Price
This Light/Laser Combo mounts easily without the need for tools onto 12 or 20-gauge shotgun barrels. The Combo emits 110 lumens of intense white light. The four unique light and laser modes are controlled with the pressure switch or the standard end cap used for normal flashlight use. Light Modes include: Light (110 lumens), Laser (Red), Light & Laser and Strobe. This useful Light/Laser Combo is made of aircraft-grade aluminum, water and impact resistant, designed with a tactical self-defense edge and has a patented rail system for mounting additional accessories. Operates on 3 AAA batteries (included). Fits plain and vent-ribbed barrels.
---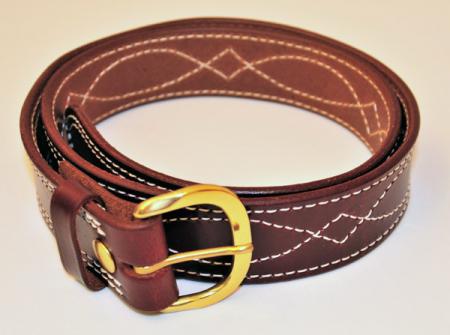 Walnut Lazy Stitch Belt
Made of heavy saddle skirting, this 1¾″ wide lazy stitch belt features a solid brass end bar buckle. Available in Walnut and offered in sizes 36, 38, 40, 42, 44, 46 or 48. Specify size
---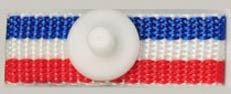 Barrel Button
Perfect muzzle resting place for your muzzle between shots. Easily attaches to all shoes and boots with laces.
Color: All American
Order 6 or more for $9 each
---
Crud Commando
This ergonomically designed cleaning rod is made from high-strength aluminum, is lightweight, has a 4.5" shaft and a total length of 8" (without brush). Universal fit of all standard threaded brushes. High strength, non rotating handle is designed to give you a strong grip when cleaning your chamber.
Brush not included. Made in the U.S.A.
Brushes sold separately.
---