Do you have a comment, question or concern for our Editor-In-Chief Johnny Cantu? We invite you to write us a letter on any subject. Letters may be published in an upcoming issue of Shotgun Sports and may be edited as necessary.
If you have a Customer Service question, you can find their contact information here.
(items marked * are required). Your email address is never shared.
From an early age, Johnny loved anything that would shoot — slingshots, BB guns, BIC pen barrels, pellet guns, .22s, revolvers, shotguns, big–bore rifles and bows and arrows. As a young boy, he also loved baseball and played in the Little League and Pony League in his hometown of Houston, Texas. In high school, he played football as running back and defensive safety and ran track as a sprinter. During his teenage years, hunting deer and geese with his dad, uncles and cousins provided fond memories.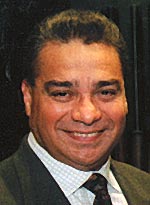 During the late 1970s, '80s and early '90s, Johnny traveled the national skeetshooting circuit, much of that time as a shooting representative for Briley Mfg. He learned a lot about shotguns and related subjects from Briley's founder, Jess Briley, as well as famed shooting editor Bob Brister, NSSA Hall–of–Famer Grant Ilseng and others in the shooting community. The highlight of his skeetshooting career was being one of only three shooters who earned multiple trips to the winners' podium at the 1986 NSSA World Skeet Championships, where he won both a Silver in the 20–Gauge Championships (behind the legendary Wayne Mayes) and a Bronze in the first half of the 12–Gauge Event (the "East").
In 1991, Johnny was asked by Dan Reeves to become a member of Team U.S.A. and travel to France to compete against professional French shooters in their game, Ball Trap. After four days of competition, the members of Team U.S.A. came away victorious and Johnny was named Most Valuable Shooter. Johnny says of that memorable event: "I used to watch the American Olympians on TV and, when they cried as the national anthem was played, I said to myself, 'If I ever get in that position, receiving an award while representing the United States, I'm not going to cry when the national anthem is played.' Yeah, right. If you run into Johnny at a shoot sometime, ask him to tell you the whole story, but be sure to bring a lunch — he's not known for his brevity!
Johnny was Senior Technical Advisor for Beretta USA in Accokeek, Maryland, for 5½ years, then served as Firearms Sales Manager at the original Beretta Galley in Alexandria, Virginia, for another 1½ years before moving to the Beretta Gallery in Dallas, Texas, as Firearms Sales Manager. He joined the Shotgun Sports staff as Editor–in–Chief in 2005 and has been working hard at it ever since and enjoying every moment. He is always pleased to talk with other shooters and gun lovers and travels to many of the big shoots around the country, shooting and representing the magazine. If you see him there, be sure to walk up and say hi! You can send a letter to the Editor–in–Chief now by using the form above. Johnny would love to hear from you!