Handicap Pouch
Popular combo pouch holds one box of live 12-gauge shells in the top and 2 extras in shell loops on either side of box. Also, 100 empties in the spring-locked bottom compartment. Easy to fill and empty. Made of rip-stop nylon and heavy-duty mesh. Heavy-duty nylon web belt loop keeps it secured to your belt. Black only.
On Backorder
---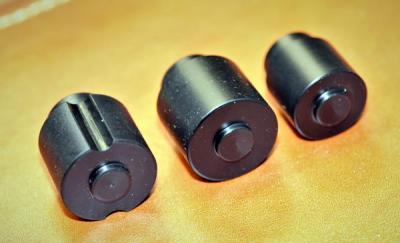 Remington Hi-Tech Magazine Follower
Machined from self-lubricating material, it attaches to magazine spring, moving shells out much faster. In some shotguns it eliminates feeding problems.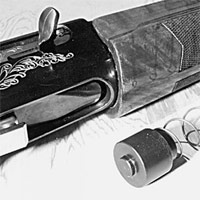 Close Out
 While Supply Last 
Please specify either "Smooth" or "Slotted" in the comments area during checkout.
Specify gauge below.
---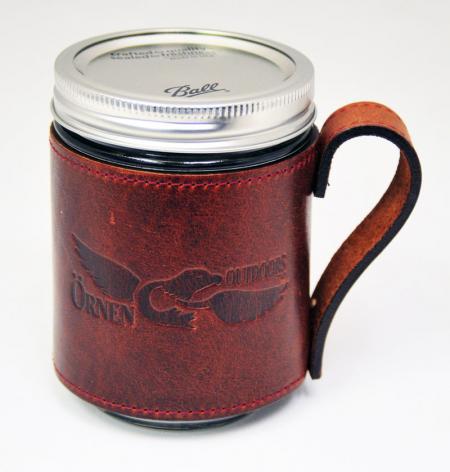 Leather Mug Hugger
This unique 16 oz. Mason jar comes with a high-quality removable leather wrap and handle to hold your favorite beverage. It not only looks great, it's good for the environment.
You keep your Mason jar instead of disposing of another landfilling plastic bottle. Makes great gifts for all occasions as well as camping and sporting events.
1 Mug   $18.95  CLOSEOUT $15.00
6 or more pay only $9.99/ea.
(change the quantity in the cart)
4 Mugs $65.00  CLOSEOUT $49.99
Only While Supply Last!
---