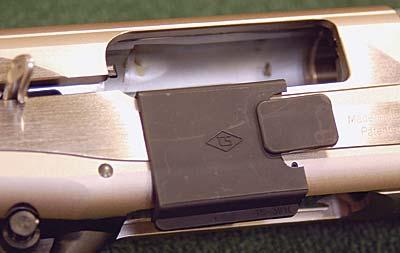 Beretta T&S Shell Catcher With Bolt-Release Lever (TS-391L)
The TS-391L has a black super-strength plastic finish and features an integrated bolt-release lever that makes pushing the release button a breeze! Fits AL391 Urika, Urika 2 and Teknys in 12 gauge only. All Beretta T&S Shell Catchers are made of high-quality spring steel and snap on and off with no modifications to your gun.
(out of stock)
---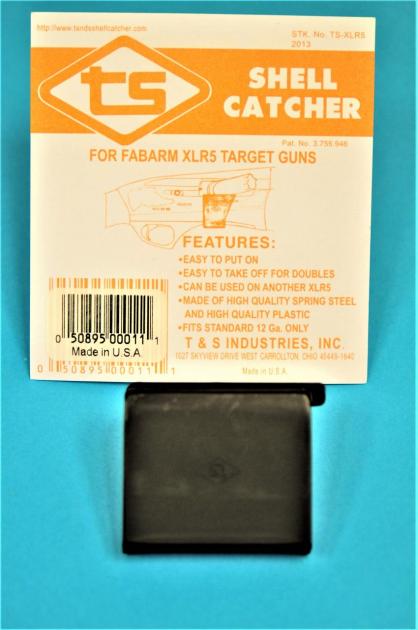 FABARM XLR5 Shell Catcher
T&S Shell Catcher for the FABARM XLR5 12 gauge semi-automatic shotgun (fits RH model only). Easy to use, just snaps on and off. Made of super strength plastic with steel insert.
Currently on Back Order
---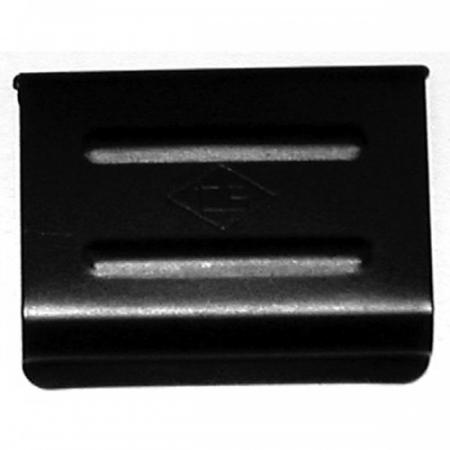 T&S Shell Catcher
Snaps on and off

AL2 (Plastic/Steel) fits Beretta AL2, A301, A302, A303, 390ST 12 Gauge & A391 20 Gauge ONLY (out of stock)

1100ST (Teflon-coated Steel) for Remington 1100 STD. 28/.410 Ga (out of stock)
1100T (Teflon-coated Steel) for Remington 1100 & 11-87 STD. 12/20 Ga (out of stock)
---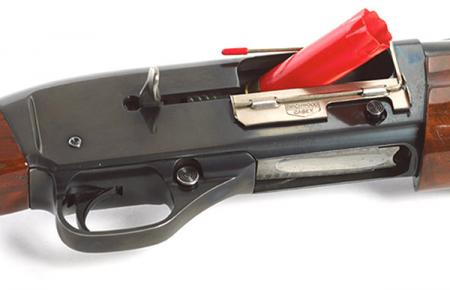 Save-It™ Shell Catcher


Capture empty hulls from your semi-automatic shotgun and prevent flying shells from distracting you or others. Easy to use! Wire catcher locks in up position for singles or down for doubles and pulls out easily for hunting. Mounts with two-sided, self-adhesive tape. Adjustable for different loads and guns. For 12-gauge semiautos only.
---
Beretta A400 XCEL Shell Catcher w/Action Closing Lever - NEW!!
Fits Beretta A400 XCEL (blue receiver) 12-gauge target guns only. Makes pushing the release button a breeze! Special high-strength plastic. All T&S Shell Catchers are made of high-quality spring steel and snap on and off with no modifications to your gun.
---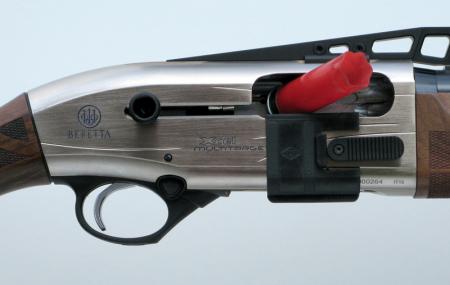 Beretta A400XCEL Multitarget Shell Catcher
The new Beretta A400XCEL Multitarget semi-auto features a factory installed extended bolt release and over-size cocking handle. T&S has designed a snap-on shell catcher for this new Beretta semi-auto for those who like to retain their hulls for reloading. Attaching the new shell catcher is a snap, literally! Just hook the top edge of the shell catcher over the bottom lip of the ejection port and then snap it into place. The body is specially designed to fit around the factory extended bolt release lever.
12 gauge only.
---