Due to the extreme rise in shipping costs all shipments to Hawaii, Alaska, Puerto Rico and all other countries outside of the United States MAY BE SUBJECT to additional shipping fees at time of actual shipment. Oversized shipments may be subject to additional shipping fees.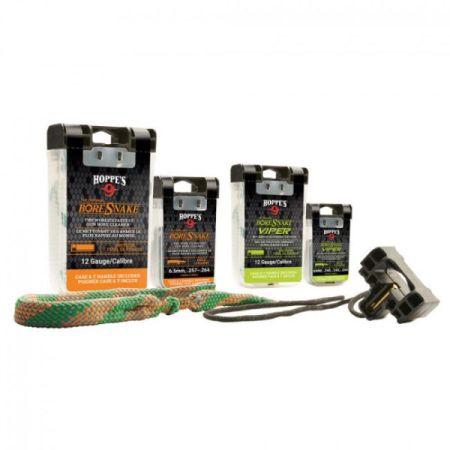 12 GA Viper Bore Snake
NEW ! 12 GA Viper model now available. 
Has 3 bronze brushes for even more scrubbing action. 
Includes a T-handle for easier pull thru and a reusable carrying case.
---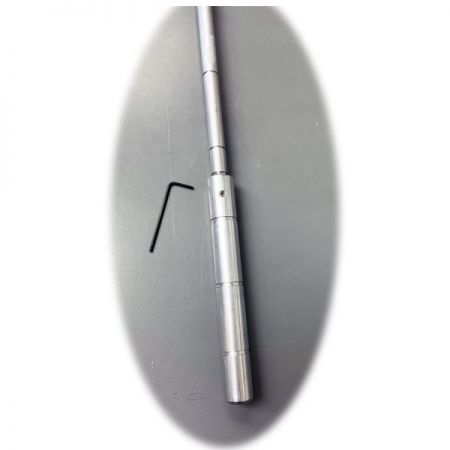 Big Brute Handle Set
Now you can use your BIG BRUTE system without a drill by installing a removable handle with two quick turns of Allen screws.
Handle attaches to hexed end of rod.  Handle and Allen Wrench included.
---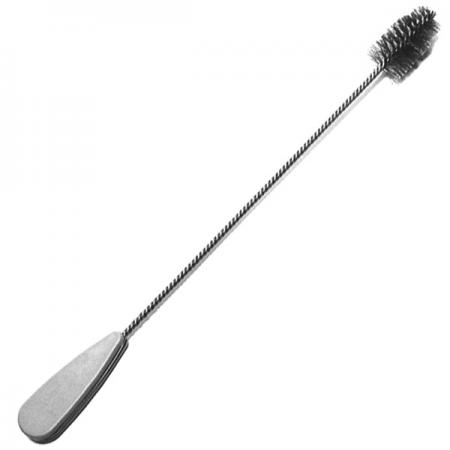 Gas Scrub Brush for Beretta/Remington/Winchester
Combustion is the enemy of your cylinder and action bar sleeve. Get it all out with the Gas Scrub Brush in just a few effortless seconds. High-quality, brass-bristled brush fits the gas cylinder of Beretta, Remington 1100 and Winchester Super-X. 12 gauge only
---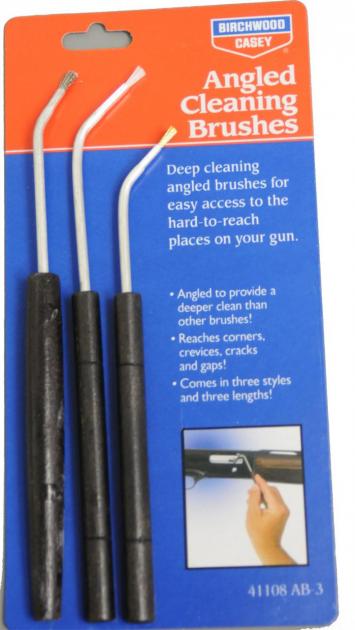 Angled Cleaning Brushes
Getting into those hard-to-reach corners and tight areas when cleaning your gun is no longer a problem. These Angled Cleaning Brushes make cleaning the crud out of corners and notches a cinch. They reach into places straight-handled brushes can't.
Three styles of bristles: stainless for use on hard metals and bronze and nylon for more sensitive surfaces.
---
Brass Cleaning Brushes
These brass brushes are 50% stronger than regular brass cleaning brushes. They will last longer and clean your bore more effectively. Will fit onto all standard threaded cleaning rods. Comes in an economical 3-pack.
Made in the U.S.A.  
Specify 12 or 20
---
Shotgun Port Cleaning Brushes
These extra-stiff, twisted wire, stainless steel bristles will clean the ports of your shogun free of powder and wad residue, carbon fouling and other debris.
Set of 2 brushes: 6" (3.2mm dia. bristle) and 7" (4.8mm dia. bristles)
Made in the USA
---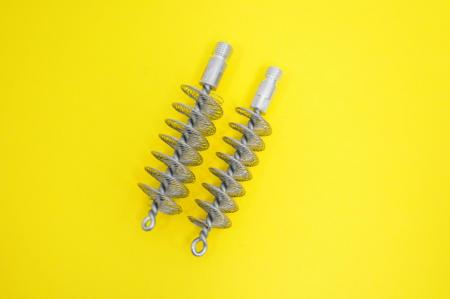 Tornado Brush
The brush you've heard so much about. The gunsmith's brush, as it has been called, is a professional-quality stainless steel brush that cleans like no other! Stainless steel spirals in the brush are premium-quality so there is no question of corrosion and it'll never scratch the barrel. Makes short work of all the crud and junk in your shotgun barrel. Specify 12 or 20 gauge
---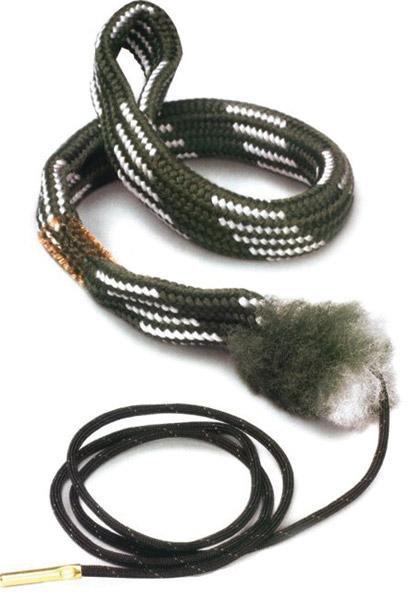 Bore Snake
One pull through does it all! Built-in bore brushes. Brass weight slips through barrel. Main floss area has 160 times more surface area than a patch. Washable and reusable. Fits all barrel lengths. 16, 20, 28 gauge or .410 bore.
NEW LOWER PRICE
---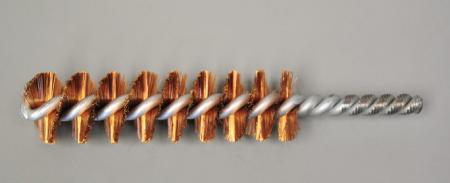 Big Brute Brush
Replacement brush for the Big Brute. Sturdy new updated brass-bristled brush removes gunk and powder buildup. 12 gauge only, works with your 3/8" drill.
---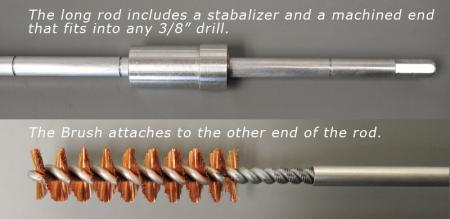 Big Brute - NEW & IMPROVED!
The Big Brute cleaning system includes cleaning rod and stabilizer. Clean your barrel as never before. Cleaning Rod is made from structural-grade tempered aluminum that is light, strong and will not mar your bore. The tip of the cleaning rod that slips into your 3/8" drill is machined with a hex configuration to eliminate slippage. The Stabilizer is precision-machined from aircraft-quality aluminum to perfectly align the cleaning rod in your shotgun's bore. This superior cleaning system is available in 12 gauge only.
Heavy Duty Brass brushes sold separately.
Handle Set sold separately. Use your Big Brute without a drill with this new handle accessory.
Optionally get the Full Set option that includes the Big Brute Rod, Stabilizer, Brush and Handle accessory.
(save $11.90)
---

Crud Commando Replacement Brushes
Sturdy new updated brass-bristled brush removes gunk and powder buildup.
Available in 12 or 20 gauge.
---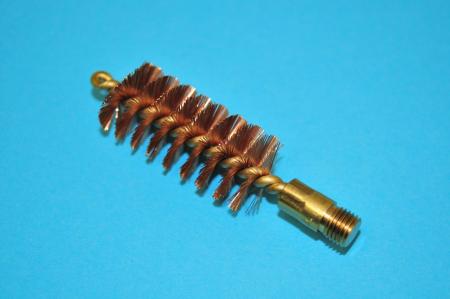 Choke Tube Crud Buster Replacement Brushes
One heavy-duty brass brush scrubs out lead and plastic-wad buildup in your choke tubes; the other scrubs the inside threads of your muzzle. Brushes unscrew from the T-handle and are easily replaced when necessary. Available in 12 or 20 gauge. Specify gauge
---