Due to the extreme rise in shipping costs all shipments to Hawaii, Alaska, Puerto Rico and all other countries outside of the United States MAY BE SUBJECT to additional shipping fees at time of actual shipment. Oversized shipments may be subject to additional shipping fees.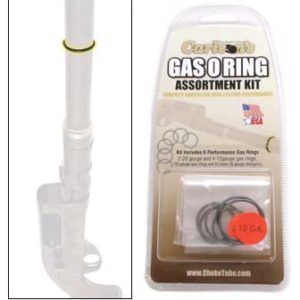 Gas Rings
GRAPHITE COATED FOR LONG LASTING PERFORMANCE
For Use With: Remington Model 1100, 11-87, Pro Bore Guns, G-3 models, Beretta Shotguns, Winchester Shotguns, Franchi Shotguns, Charles Daly Shotguns, Tri Star Shotguns, EAA Shotguns, and many other shotguns that use a gas o-ring. For 12ga., 20ga. or 28ga.
New Lower Price!
---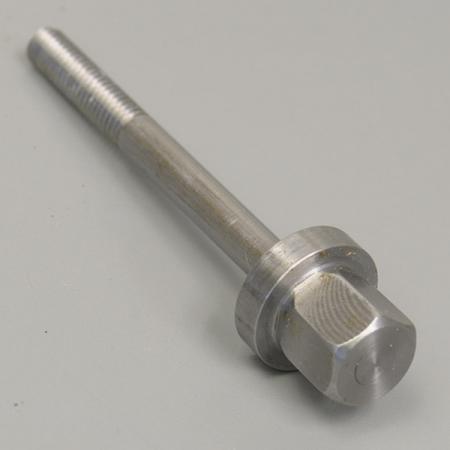 Model 12 Replacement Buttstock Bolt
The legendary Winchester Model 12 is a great gun still, but it had a butt stock bolt that could rust, corrode, seize up and work loose, which could cause stock damage. Besides being difficult to remove, the bolt would often break off, necessitating a costly repair. This new Replacement Buttstock Bolt eliminates those problems. Machined from rust-resistant chromium steel, its integral flanged head provides greater bearing surface, ensuring even pressure on the buttstock. The troublesome original slotted screw head has been replaced with a precision-machined standard 1/2" hex head so a standard socket can conveniently be used to attach and remove the buttstock. Replace your original Model 12's buttstock bolt using the original washer and your problems are gone.
FITS 12,16,20,28 GA
Helpful tip when using this item: Never overtighten any buttstock bolt, as it could lead to a cracked stock.
Purchase 6 or more at $11.95/ea
---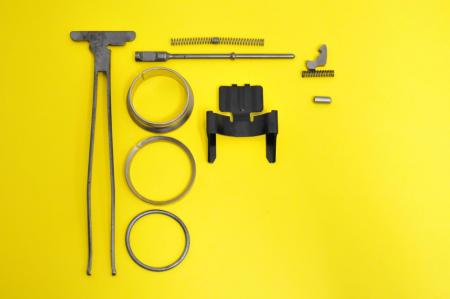 Remington 1100 & 11-87 Emergency Repair Kits
Don't leave home without this kit! Keeps you going in a tournament or in the field. You get: firing pin and spring, forend support assembly, barrel seal, piston/piston seal assembly, "O" ring seal, extractor spring, plunger, extractor and link. For 12 gauge only. Specify Remington 1100 or 11-87
Always Ships Free
---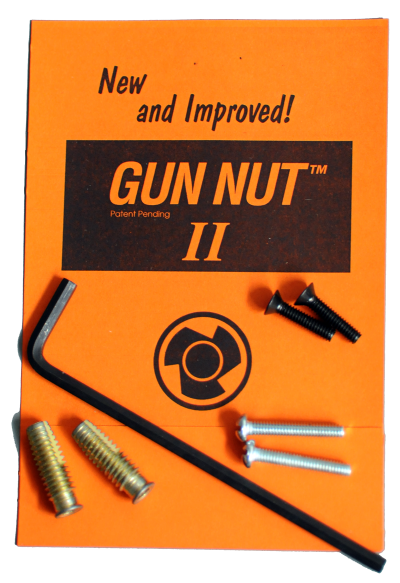 Gun Nut II System
The new and improved Gun Nut II System is the quick and easy way to get a recoil pad back on that gun of yours with the worn-out pad screw holes.
The Gun Nut II System makes it a snap to change out a pad for any reason, add a spacer or do repairs.
Comes complete with instructions.
---