Handicap Pouch
Popular combo pouch holds one box of live 12-gauge shells in the top and 2 extras in shell loops on either side of box. Also, 100 empties in the spring-locked bottom compartment. Easy to fill and empty. Made of rip-stop nylon and heavy-duty mesh. Heavy-duty nylon web belt loop keeps it secured to your belt. Black only.
---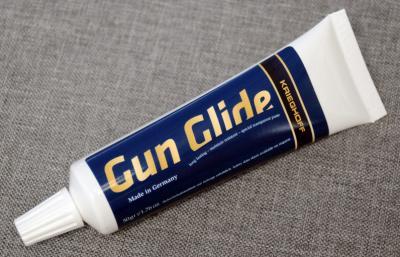 Krieghoff Gun Glide
A specially formulated grease intended for use on friction areas of firearms such as the connecting and joining areas of over/unders, pivot pins, hinge pins and locking bolts. 
More for your money in the new, larger 1.76 oz. tube.
---