Due to the extreme rise in shipping costs all shipments to Hawaii, Alaska, Puerto Rico and all other countries outside of the United States MAY BE SUBJECT to additional shipping fees at time of actual shipment. Oversized shipments may be subject to additional shipping fees.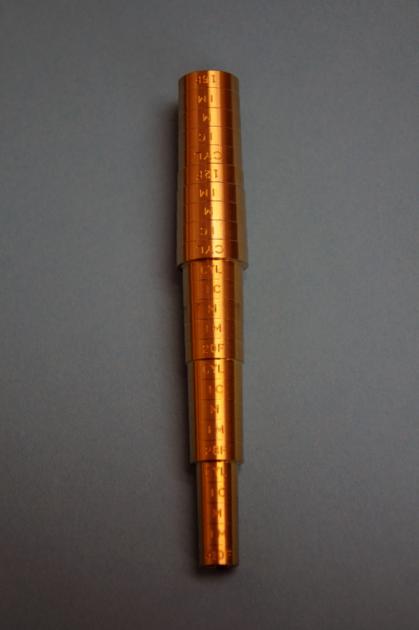 Brass Choke Gauge
Superb one-piece gauge that accurately measures the choke of 12,16,20,28 gauge and .410 bore guns.  Precision brass construction with bore choking clearly indicated for each gauge. 
Easy to use and read. 
5" long, weight 3.6 ounces.
ALWAYS SHIPS FREE
---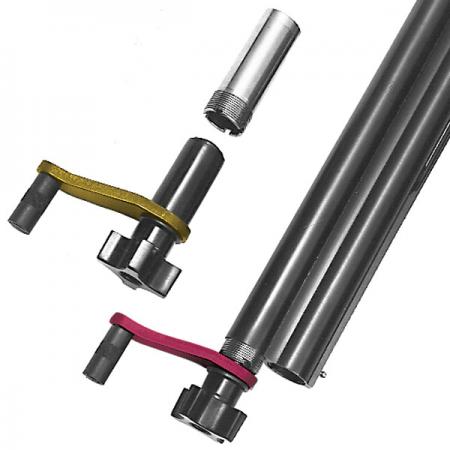 Rapid Choker
Crank it in 'n out — simple and fast. No more trying desperately to remove a tight choke with a factory tool and no more hurt fingers! Works quickly with every manufacturer's choke system. Specify 12 or 20 gauge
---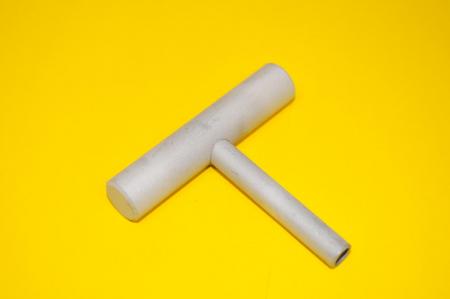 Choke Tube Crud Buster
One heavy-duty brass brush scrubs out lead and plastic-wad buildup in your choke tubes; the other scrubs the inside threads of your muzzle. Brushes unscrew from the T-handle and are easily replaced when necessary. Available in 12 or 20 gauge. Specify gauge
---

Key Ring Choke Gauge
Handy, convenient and oh-so-useful! Brass cartridge style gauge instantly determines any 12 or 20-gauge choke constriction. Six clearly marked steps tell whether the gun has a Cylinder, Improved Cylinder, 1/4, Modified, Improved Modified or Full choke.
---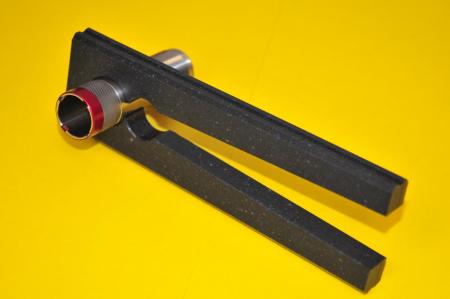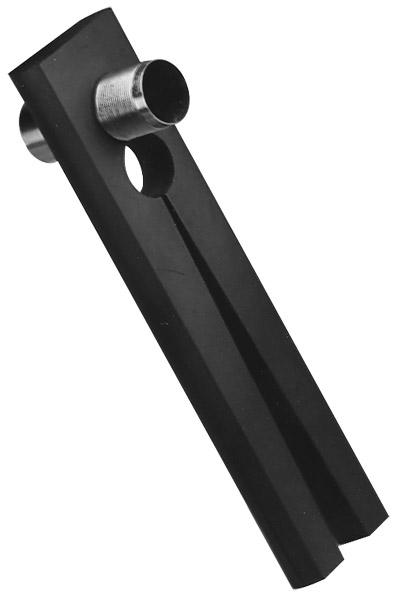 Choke Tube Gripper
Fits 12 and 20 Gauge
If you use your hand to hold chokes when you clean them, it's a messy job and fingers can get hurt when a brass brush hits them. The Choke Tube Gripper makes the job easy and safe. New design made of quality acetyl copolymer is tough enough to last for years. Use it to grip any 12 or 20-gauge choke tube so you can clean inside and out like never before! Once you've used it, you'll wonder how you ever got along without it.
---