OFFEYE(TM) - Optical Filters
Shoot with both eyes open. These optical filters help you maintain a dominant strong-side shooting eye without having to close your weak-side eye when shooting. Works with right-handed or left-handed shooters.
Filters are removable and reusable.
Fits all types of eye protection.  
This item "Always Ships Free"
---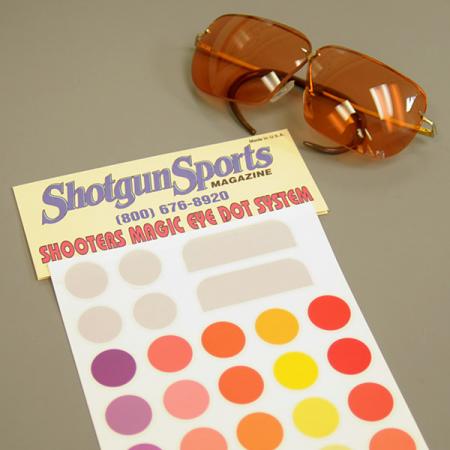 Shooters Magic Eye Dots
ALWAYS SHIP FREE!
Do you shoot with one eye closed or sometimes start "seeing double" with both eyes open? Shooting with one eye closed can decrease your peripheral vision, speed and accuracy. Place a Shooters Magic Eye Dot on the lens over your non-shooting eye to force focus to your shooting eye and you will be able to shoot with both eyes open! Magic Eye Dots are made of a special material that allows them to be positioned and re-positioned easily. Comes with one full sheet of 24 Dots and 2 Rectangles in clear and a variety of colors which can be trimmed to fit as needed.
---

Trigger Pull Scale
Measure the force needed for trigger release with this precise, easy-to-use scale. Accurate to ±2 ounces in 2-ounce increments from 8 ounces to 8 pounds, with an easy-to-read sliding indicator that remains at the highest reading when the trigger is released. A great tool if you want to check the pull on your trigger so you get the best response every time.
---
Trainer - New Lighter Weight!
The ultimate mental and physical conditioning course for trap and skeet shooters. The 25-inch Trainer slips into your barrel and helps increase your stamina. Practice dry-firing every day with the 1 lb., 2 oz. Trainer in place and see a noticeable improvement in your gun handling the next time you shoot. The new lighter weight makes it a great warm-up tool at shoots! Your barrel is protected by a nylon sleeve and rubber "O" ring. Built-in snap cap allows you to dry-fire with confidence. Includes complete instructions to set up a trap or skeet layout on your wall.
12 gauge only.
---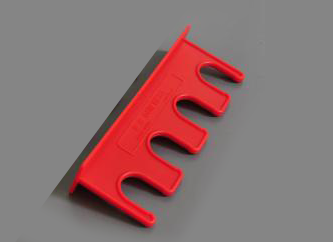 Magnetic Gun Rack
Need a place to store your unloaded guns between events? Our super-convenient plastic gun rack now does it all. Use the magnetic strips to temporarily attach to any flat metal surface on your car or truck.
Holds four unloaded guns.

Colors: Red
 
---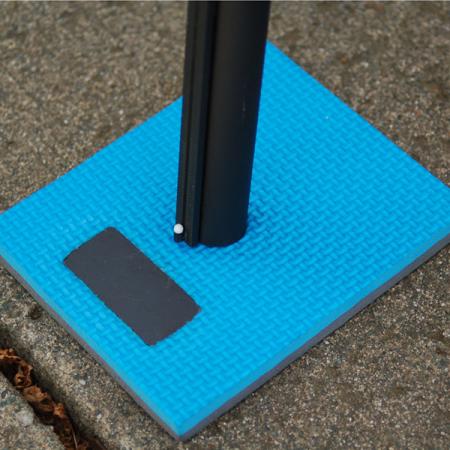 T&K Magnetic Barrel Rest
Pad sits on the ground (magnet up), waiting for you. Touch barrel to magnet when you are ready to move — just touch and go! Soft, lightweight, waterproof pad protects your barrel when you set your gun down. Not suitable for titanium chokes or stainless-steel barrels. Caution: Always remove pad from barrel when chamber is loaded.
---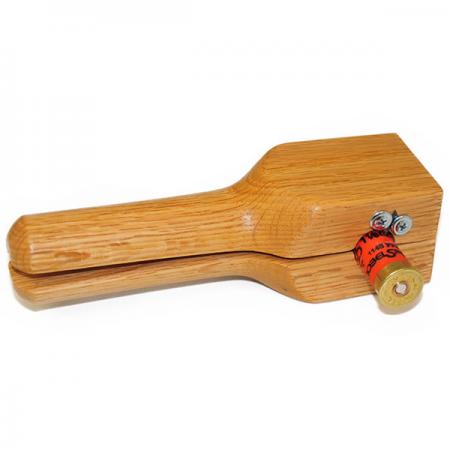 Shotshell Dismantler - NEW!!
Salvage the powder,wad and shot from your shell in just seconds with this sturdy, handmade, maple, easy-to-use Shotshell Dismantler. 12 gauge only. Comes with blade and instructions. Pays for itself in no time!
Replacement Blades available.
---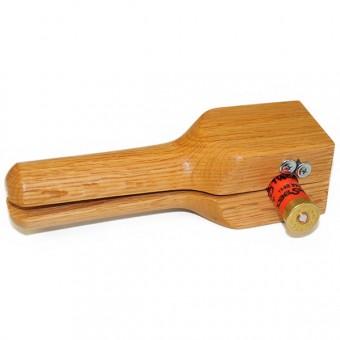 Shotshell Dismantler replacement blades - pack of 3
---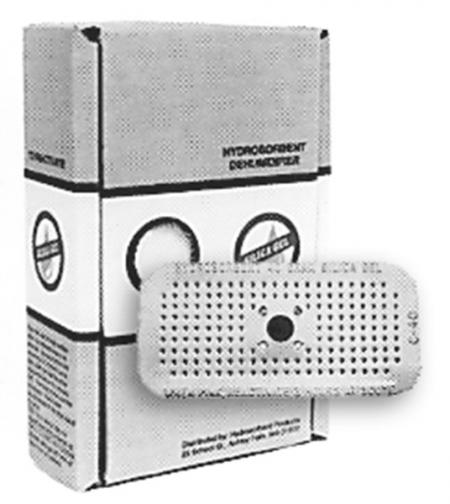 Rustproofers
If you live where there's humidity, protect your guns from rust with Rustproofers. Special window gauge tells when to renew drying properties. Lasts indefinitely.
Available in small only (gun case size).
---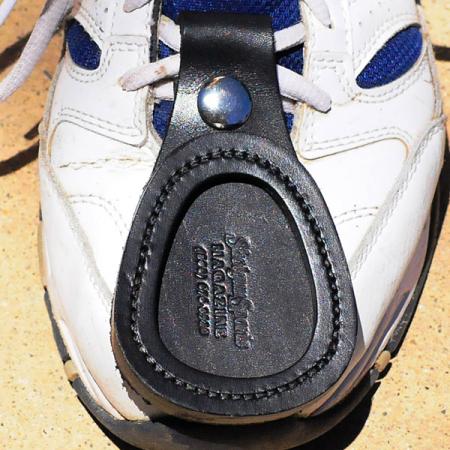 Leather Toe Saver
Top-quality leather muzzle rest. Attaches to all shoes and boots with laces. Specify Brown or Black leather
---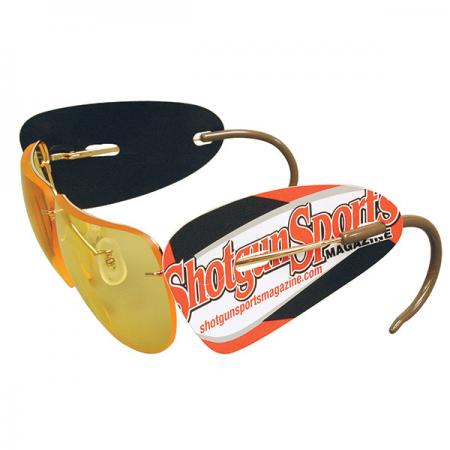 Shotgun Sports Blinders (pair)
New Low Price!
Keep out the sun, gusts of wind and annoying distractions while you are shooting. Aids concentration and focus, but won't interfere with sight picture. Tough, flexible polymer withstands sun's rays and perspiration.
---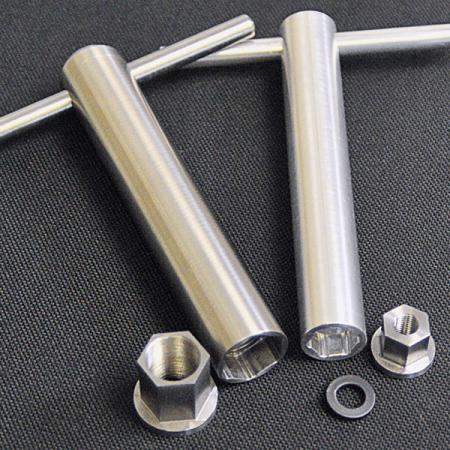 Remington & Beretta Stock Wrench With Nut
These high-quality, precision tools are made exclusively for us and designed to remove Beretta Autoloader (fits 12 gauge only) and Remington 1100/11-87 stocks (fits 12 or 20 gauge). The Wrench and adjustable handle are made from strong polished structural-grade tempered aluminum to keep it light and rust-resistant. The Nut (now available separately for $14.95) is machined from quality steel and has a large bearing surface and additional threads to distribute the torque more evenly. Beretta Wrench includes lock washer. Prevent your stock from coming loose and reduce the chances of stock cracking. Specify Beretta Autoloader or Remington 1100/11-87.
---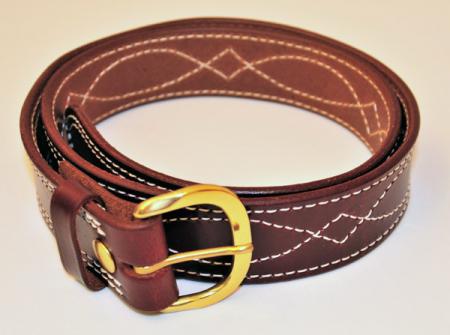 Walnut Lazy Stitch Belt
Made of heavy saddle skirting, this 1¾″ wide lazy stitch belt features a solid brass end bar buckle. Available in Walnut and offered in sizes 36, 38, 40, 42, 44, 46 or 48.
Specify size
---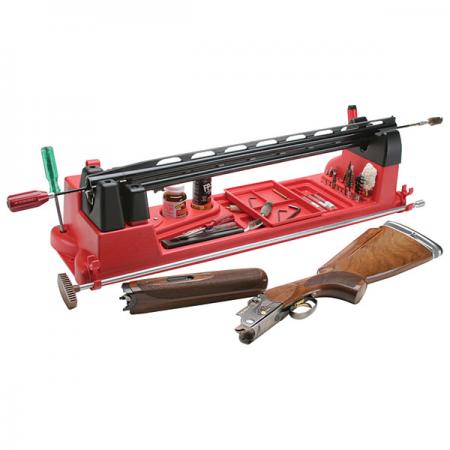 Gun Vise
Fast, single-adjustment clamp-down makes repairs and cleaning quick and easy. The Gun Vise rests on four skid-resistant feet for portable use or you can bolt it down for permanent setup. Made of chemical and solvent-resistant plastic, with high and low forks to hold guns and barrels at a convenient level for maintenance or sloped for drainage while cleaning. Handy compartments organize cleaning supplies, brushes, screwdriver bits, jags and cleaning rods. Makes cleaning easy!
Closout $59.00 While supply last!
---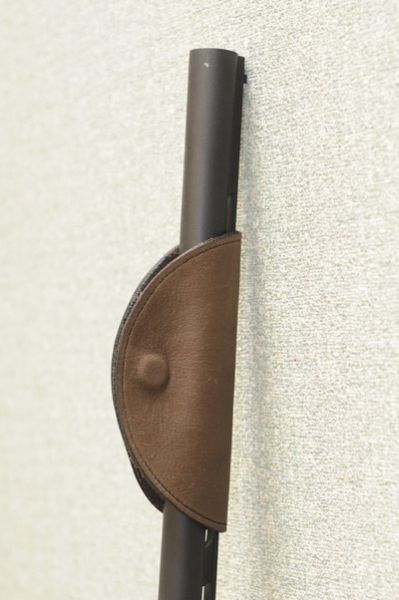 Barrel Taco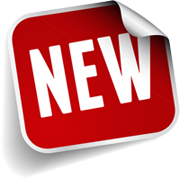 Designed to protect your gun's barrel, the NEW Barrel Taco is made of high-quality leather and proudly made in the USA. Two magnets make it simple and quick to install and remove. The soft, nonabrasive leather Barrel Taco can be easily folded and carried with you from one station to the next. Makes a great gift for friends, too!
---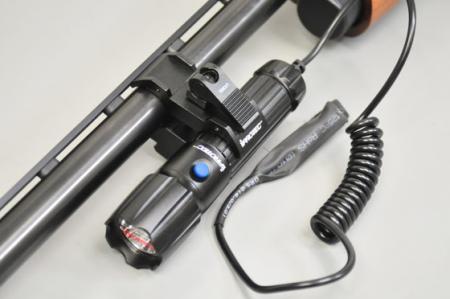 Shotgun Light/Laser Combo
This Light/Laser Combo mounts easily without the need for tools onto 12 or 20-gauge shotgun barrels. The Combo emits 110 lumens of intense white light. The four unique light and laser modes are controlled with the pressure switch or the standard end cap used for normal flashlight use. Light Modes include: Light (110 lumens), Laser (Red), Light & Laser and Strobe. This useful Light/Laser Combo is made of aircraft-grade aluminum, water and impact resistant, designed with a tactical self-defense edge and has a patented rail system for mounting additional accessories. Operates on 3 AAA batteries (included). Fits plain and vent-ribbed barrels.
---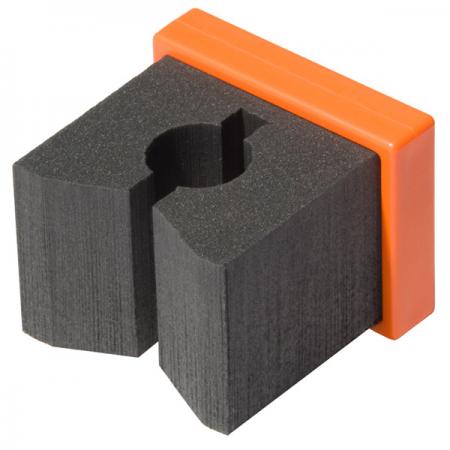 Gun Caddy
Make life a little easier with the Gun Caddy, a handy temporary place to rest your unloaded gun while loading and unloading your vehicle, opening and closing your gun safe or cleaning up at the end of a day of hunting. Small and light enough to fit in your pocket, the Gun Caddy can go wherever you need it. Holds just about any long-barrel gun, including over & unders and side-by-sides, against any metal surface (say, your car, truck or gun safe) with a soft, powerful magnet that will not mar surfaces. Easily secure or remove your gun with just one hand. They're small - order several to have on hand for your hunting buddies!
New Low Price!
---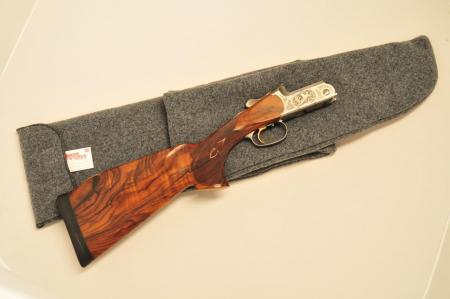 Bore-Stores
Soft cases are perfect protection for your guns. Don't worry about moisture, corrosion, rust or grit entering the working of your gun, because Bore Stores are made of a special fabric treated with silicone and a specially formulated rust inhibitor. The cases are 52" long with Velcro® closures.
---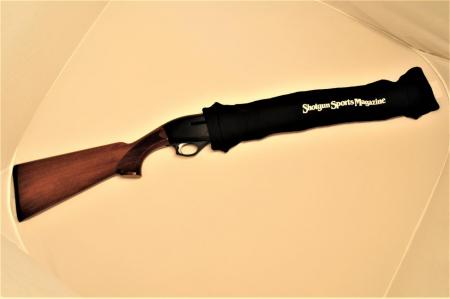 Shotgun Sack
Silicone-treated Shotgun Sack slips over any length or style shotgun, protects against rust and scratches. Great for keeping your Sporting Clays gun dust-free while toting from station to station. Attached ID identifies gun.
Available in three different styles:
Full Sack fits all and is 56" in length 
Barrel Sack for Over & Unders and is 36" in length 
Receiver Sack is 24" in length
---