Due to the extreme rise in shipping costs all shipments to Hawaii, Alaska, Puerto Rico and all other countries outside of the United States MAY BE SUBJECT to additional shipping fees at time of actual shipment. Oversized shipments may be subject to additional shipping fees.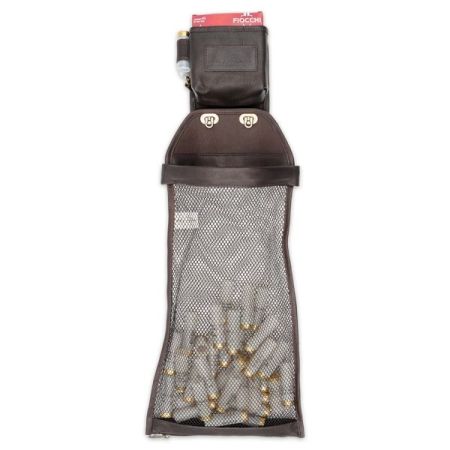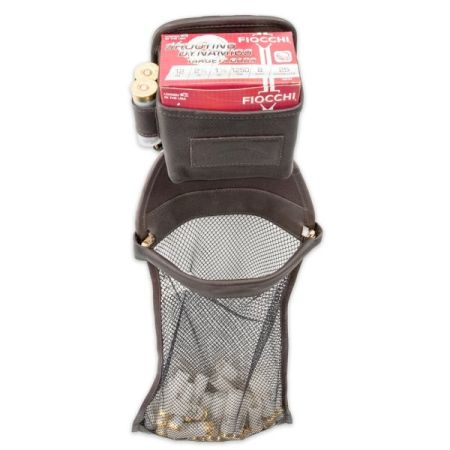 Leather Shooters Combo Pouch
Holds standard box of shells in top & includes two 12 GA spare shell holders on the side with a Brass D-ring.  High quality belt clip with Brass quick connects for easy hull bag removal. Frame snap mouth opening holds up to 100 empties with zippered bottom for easy unloading. 
Color: JAVA only
---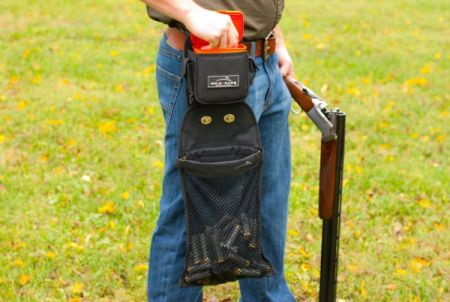 Shooter's Combo Pouch
Holds 1 box of live 12 GA shells in top , includes spare pockets for ear plugs and 2 shells.  Detachable mesh hull bag with spring loaded top holds up to 100 empties and zippered bottom makes for easy emptying.  Clip style with additional belt loops in back.
Black only. Lifetime guarantee.
---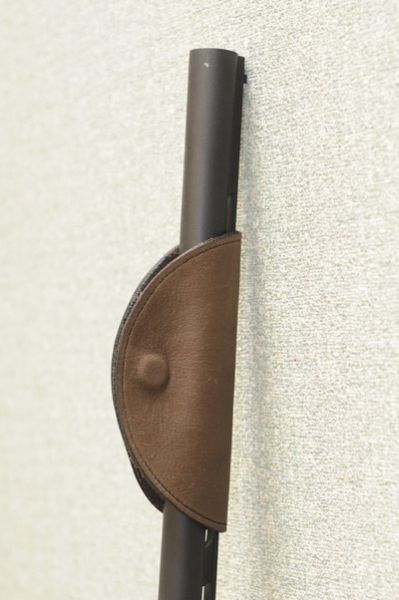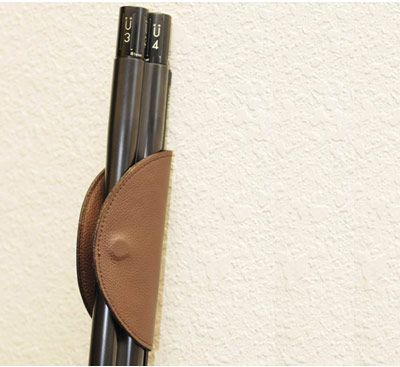 Barrel Taco
Designed to protect your gun's barrel, the NEW Barrel Taco is made of high-quality leather and proudly made in the USA. Two magnets make it simple and quick to install and remove. The soft, nonabrasive leather Barrel Taco can be easily folded and carried with you from one station to the next. Makes a great gift for friends, too!
New Lower Price!
---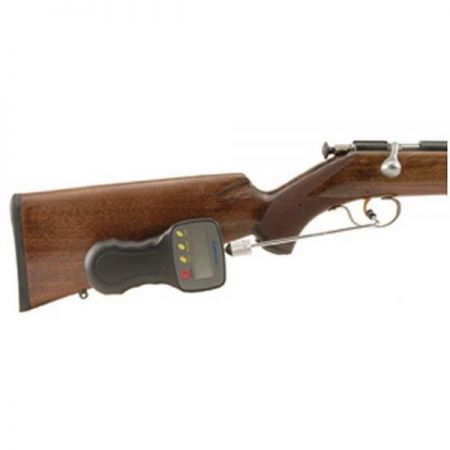 Lyman Digital Trigger Pull Scale
Works with any shotgun, rifle, or handgun. 
Accurate to 1/10 of an ounce over its full weighing capacity. 
Fast & accurate.
---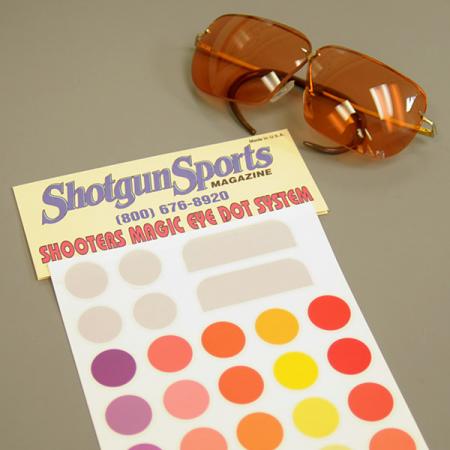 Shooters Magic Eye Dots
ALWAYS SHIP FREE!
Do you shoot with one eye closed or sometimes start "seeing double" with both eyes open? Shooting with one eye closed can decrease your peripheral vision, speed and accuracy. Place a Shooters Magic Eye Dot on the lens over your non-shooting eye to force focus to your shooting eye and you will be able to shoot with both eyes open! Magic Eye Dots are made of a special material that allows them to be positioned and re-positioned easily. Comes with one full sheet of 24 Dots and 2 Rectangles in clear and a variety of colors which can be trimmed to fit as needed.
---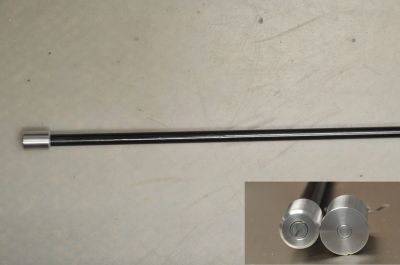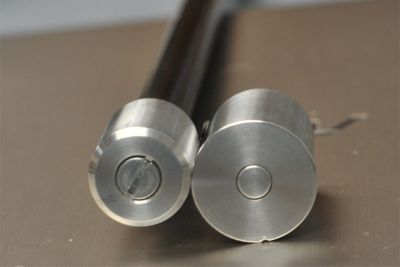 Trainer - New and Improved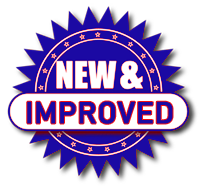 The ultimate mental and physical conditioning course for trap and skeet shooters. The 20" Trainer slips into your gun's barrel to help increase stamina and improve small muscle group development for better control.
Practice every day with the Trainer in place and see a noticeable improvement in gun handling the next time you shoot. The chamber and bore guide are made from aircraft-quality aluminum that will not harm your bore. The steel rod has a durable baked-on finish that prevents rust and/or corrosion. The bore guide is secured with a set screw and industrial-grade adhesive to stop any chance of it coming off the rod and lodging in your barrel unknowingly. The chamber has a built-in snap cap that lets you dry-fire with confidence. Comes with instructions for setting up a practice trap or skeet field layout on your wall.
12 gauge only.
---

Trigger Pull Scale
Measure the force needed for trigger release with this precise, easy-to-use scale. Accurate to ±2 ounces in 2-ounce increments from 8 ounces to 8 pounds, with an easy-to-read sliding indicator that remains at the highest reading when the trigger is released. A great tool if you want to check the pull on your trigger so you get the best response every time.
---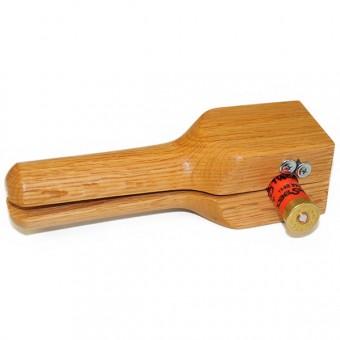 Shotshell Dismantler replacement blade
---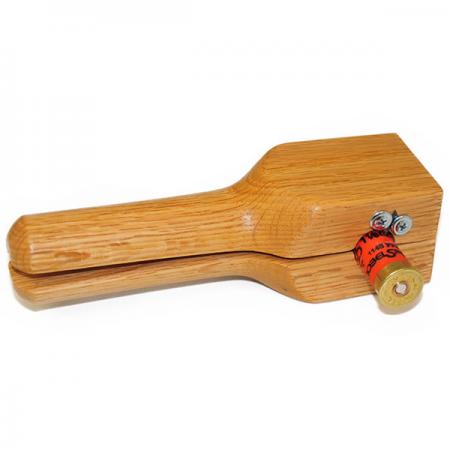 Shotshell Dismantler - NEW!!
Salvage the powder,wad and shot from your shell in just seconds with this sturdy, handmade, maple, easy-to-use Shotshell Dismantler. 12 gauge only. Comes with blade and instructions. Pays for itself in no time!
Replacement Blades available.
---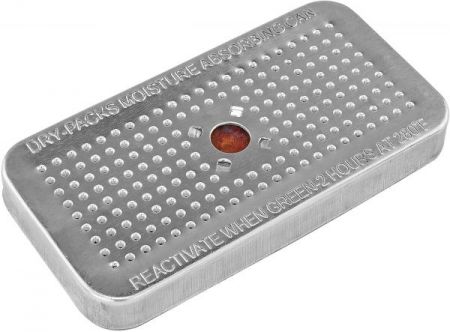 Rustproofers/Dehumidifiers
If you experience humidity in your neck of the woods this product is simple to use and offers lifetime protection.  A colored indicator shows when they need to be reactivated in a conventional kitchen oven.  Buy it once, use it forever.
Lasts indefinitely. Available in 2 sizes.
Mini Cannister Size
40 grams of indicating Silica Gel in a compact aluminum cannister the measures 4" x 2" x ½".  Protects 3 cubic feet of enclosed space
Hornady Dehumidifier Bag 450G
450 grams prevents moisture damage in gun safes and cabinets.  Recharge in oven for infinite use.
---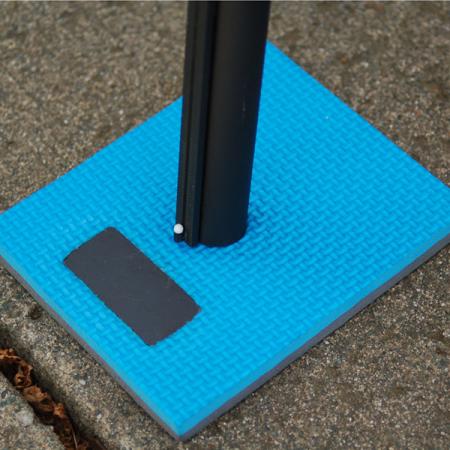 T&K Magnetic Barrel Rest
Pad sits on the ground (magnet up), waiting for you. Touch barrel to magnet when you are ready to move — just touch and go! Soft, lightweight, waterproof pad protects your barrel when you set your gun down. Not suitable for titanium chokes or stainless-steel barrels. Caution: Always remove pad from barrel when chamber is loaded.
---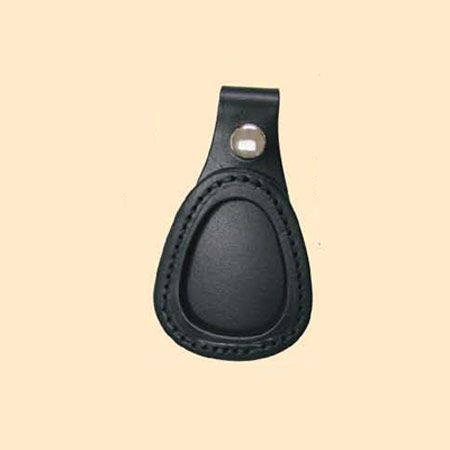 Leather Toe Saver
Top-quality leather muzzle rest. Attaches to all shoes and boots with laces. Specify Brown or Black leather
---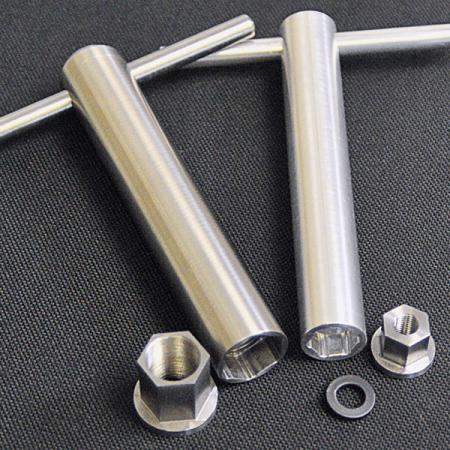 Remington & Beretta Stock Wrench With Nut
These high-quality, precision tools are made exclusively for us and designed to remove Beretta Autoloader (fits 12 gauge only) and Remington 1100/11-87 stocks (fits 12 or 20 gauge). The Wrench and adjustable handle are made from strong polished structural-grade tempered aluminum to keep it light and rust-resistant. The Nut (now available separately for $14.95) is machined from quality steel and has a large bearing surface and additional threads to distribute the torque more evenly. Beretta Wrench includes lock washer. Prevent your stock from coming loose and reduce the chances of stock cracking. Specify Beretta Autoloader or Remington 1100/11-87.
---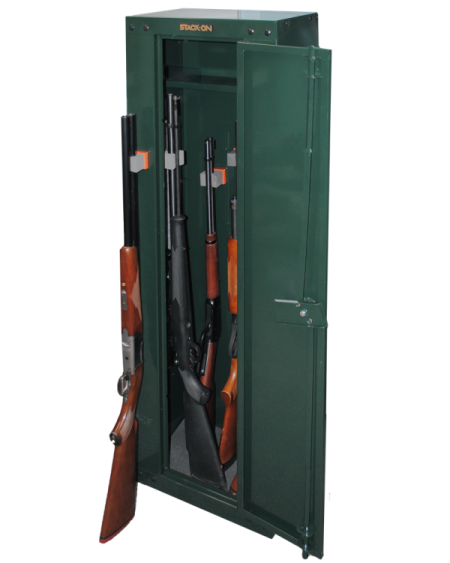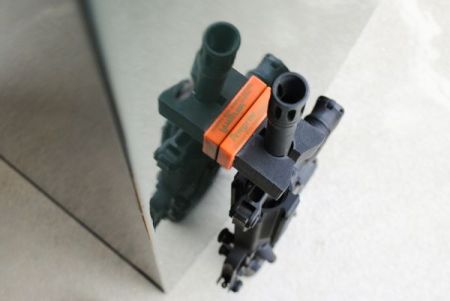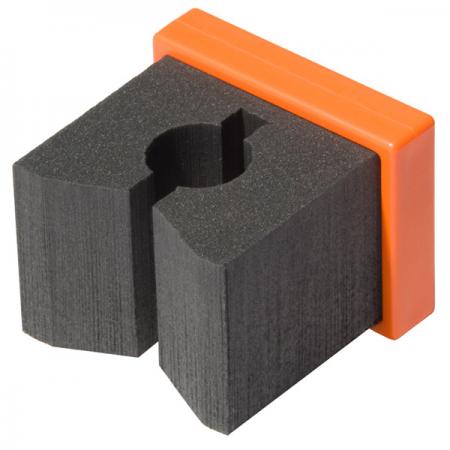 Gun Caddy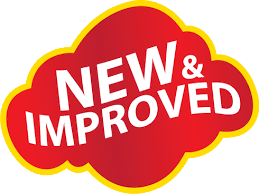 The Smarter Way to rest your gun!  The Gun Caddy has a strong "soft magnet" that won't scratch paint. Holds your single or double barrel firearms and great for fishing rods too. 
Lightweight at only 2.2oz and easily fits into your vest pocket.  Works on any magnetic surface and now includes an Adhesive Velcro patch for use on carpeted or non-magnetic surfaces. 
Lifetime guarantee.
---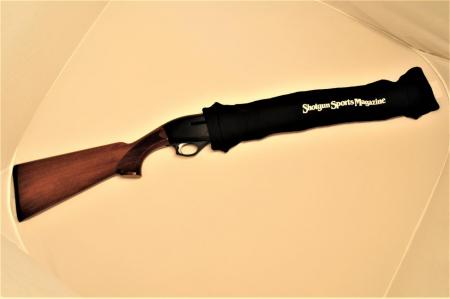 Shotgun Sack
Silicone-treated Shotgun Sack slips over any length or style shotgun, protects against rust and scratches. Great for keeping your Sporting Clays gun dust-free while toting from station to station. Attached ID identifies gun.
Available in three different styles:
Full Sack fits all and is 56" in length 
Barrel Sack for Over & Unders and is 36" in length 
Receiver Sack is 24" in length
---