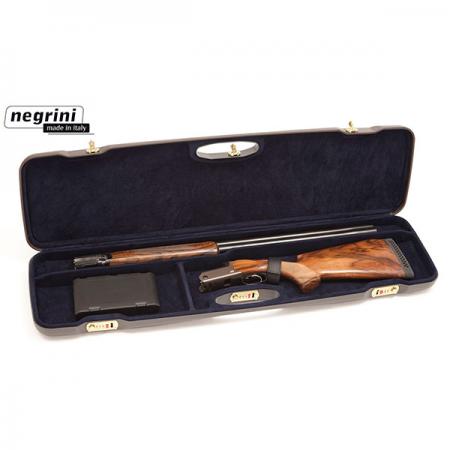 Negrini Gun Cases - NEW!!
Shootin' Accessories, Ltd. is proud to offer gun cases by Negrini! These high-strength ABS cases have been the cases of choice for gunmakers like Beretta, Blaser, Caesar Guerini, Perazzi, Zoli and many others. Rich in Italian style, the cases are designed utilizing double-wall construction and are the lightest and most durable gun cases approved for airline travel. We offer three of the most popular cases from Negrini:
The Trap Combo​ (1653LR), holds one buttstock/receiver and two barrels. Red interior and Black exterior. Fits up to 36" bbls.
The Single Gun (1607SLR) case in Brown exterior and Blue interior. Up to 36" bbls.
The Transformer (1677TLR) case, the only gun case that allows a combination of any two take-down shotguns or rifles, in one case! Blue interior with Blue exterior. Up to 36" barrels.
Place your valued shotgun or rifle in the best lightweight case available, Negrini.
Prices include shipping and handling.
---