Due to the extreme raise in shipping charges we are currently not shipping to Australia and all shipments to Hawaii, Alaska, Puerto Rico and foreign countries MAY be subject to additional shipping fees at the time of the actual shipment.
Oversized shipments may be subject to additional shipping fees.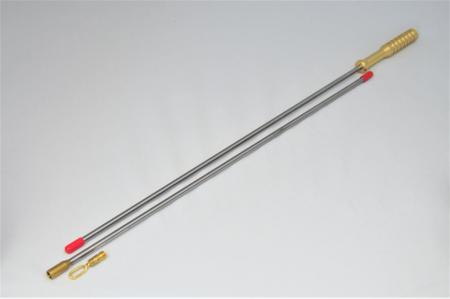 2-Piece Shotgun Rod - NEW!
With an oversized, non-swivel, solid brass handle and precision milled stainless steel rod, this 2-Piece Shotgun Rod will provide years of superior service, making your barrel cleaning an easier chore. This sturdy rod comes with a removable brass patch holder for all gauges. Threaded brass tip accepts all standard thread accessories. 36" overall length.