Due to the extreme raise in shipping charges we are currently not shipping to Australia and all shipments to Hawaii, Alaska, Puerto Rico and foreign countries MAY be subject to additional shipping fees at the time of the actual shipment.
Oversized shipments may be subject to additional shipping fees.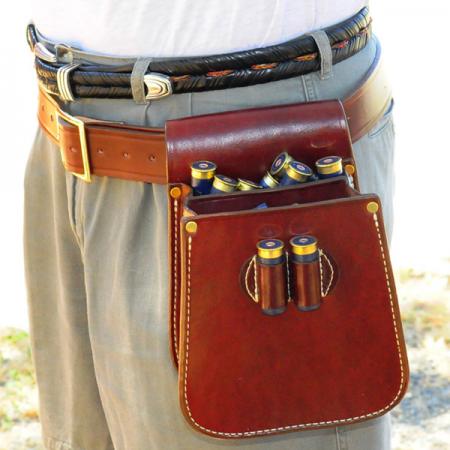 Deluxe Divided Shotshell Bag with Belt
Hand-selected top grain cowhide divided shotshell carrier comes with a 1 ¾ " wide Brass-Buckled belt.  One size fits 32" to 46".  The outer bag sports two 12 gauge loops for decorative/easy access.  Designed to hold 25 shotshells, plus 2, while keeping them separate from empties (spent). 
Color: Walnut