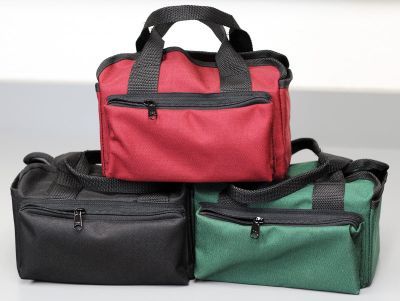 Shell Shuttle
Neat, convenient shell carrier holds four boxes of shells or up to 100 empties. Roomy zippered pockets on each side hold all the chokes, ear plugs, etc. you'll need.
Made of tough nylon denier in bright colors that make them easy to find among your gear.
Specify color: Candy Apple Red, Emerald Green, or Jet Black
SPECIAL > 3 OR MORE ONLY $15.95/ea.