Due to the extreme raise in shipping charges we are currently not shipping to Australia and all shipments to Hawaii, Alaska, Puerto Rico and foreign countries MAY be subject to additional shipping fees at the time of the actual shipment.
Oversized shipments may be subject to additional shipping fees.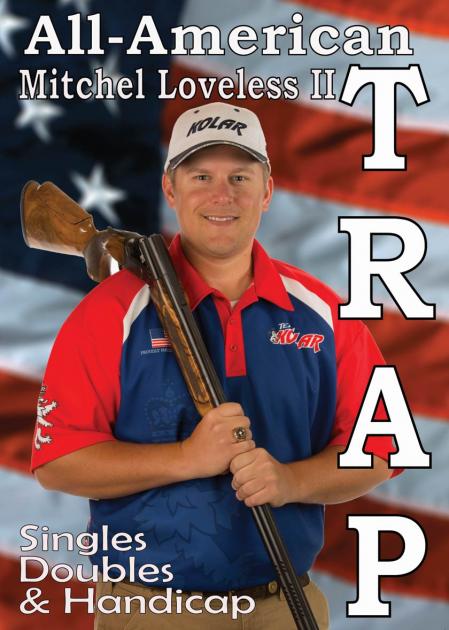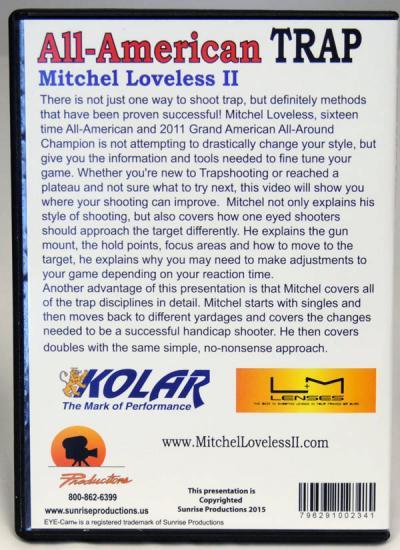 All-American Trap with Mitchel Loveless II
There are great shooters and great instructors and every now and then there comes along a great shooter who also happens to be a great instructor. That rare person comes to you in the form of Mitchel Loveless II, a sixteen time ATA All-American and 2011 Grand American All-Around Champion. In this new instructional DVD from Sunrise Productions, Mitchel, in his soft-spoken, easy manner gives you all the information you need to raise your trap game to the next level without radically changing your style.
Mitchel speaks primarily to the two-eyed shooter in his DVD but also explains a lot about his advice on how one-eyed shooters should approach gun mounts, hold points for your gun and eyes and much more. All the aspects of the trap disciplines are covered in detail by Mitchel in his same simple, no-nonsense approach. Let this established trap champion make you a better, more consistent trap shooter, too! 115 minutes.