Due to the extreme raise in shipping charges we are currently not shipping to Australia and all shipments to Hawaii, Alaska, Puerto Rico and foreign countries MAY be subject to additional shipping fees at the time of the actual shipment.
Oversized shipments may be subject to additional shipping fees.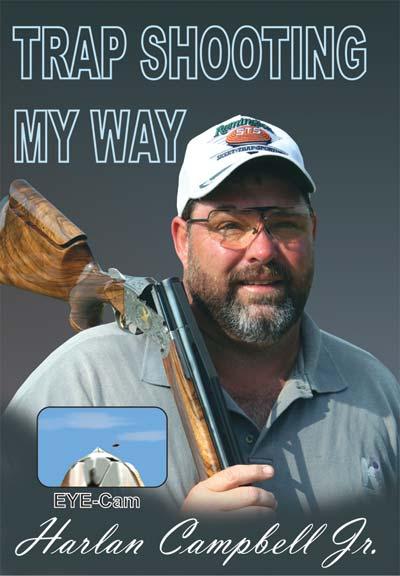 Trap Shooting My Way with Harlan Campbell, Jr.
The video we've all been waiting for! Harlan Campbell, Jr. says, "Shooting better is a choice, and that choice is yours." With this DVD, you can have coaching on your trap Singles from one of the most sought-after instructors in the country. Harlan has been on the ATA All-American Trap Team 22 years (four as Captain) and has numerous Satellite Grand and Grand American titles, including two HAA and one HOA. He spends 200 days a year teaching others to shoot trap well. He can show you a better way of shooting and a new way of thinking so you can take advantage of your skills and training. The EYE-CAM® makes every shot seem as if you are there. 90 minutes.