Due to the extreme rise in shipping costs all shipments to Hawaii, Alaska, Puerto Rico and all other countries outside of the United States MAY BE SUBJECT to additional shipping fees at time of actual shipment. Oversized shipments may be subject to additional shipping fees.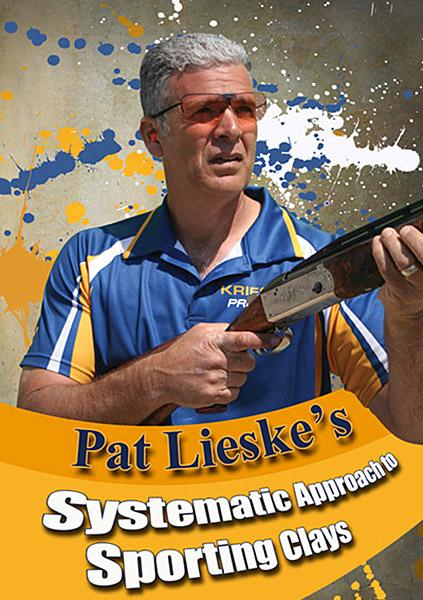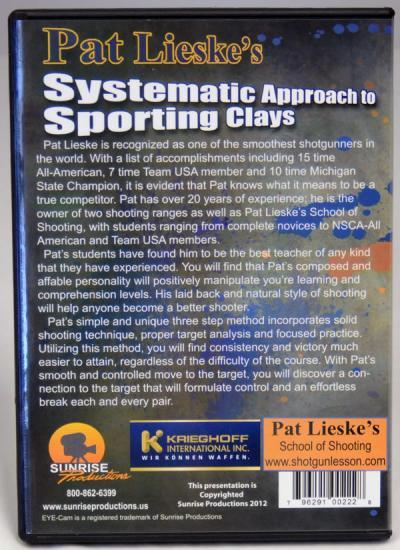 Pat Lieske's Systematic Approach To Sporting Clays
Pat Lieske is one of the smoothest shotgunners in the world, with a list of accomplishments including 15-time All-American, 7-time Team USA member and 10-time Michigan State Champion including 2014 NSCA Champ. As a competitor and owner of Pat Lieske's School of Shooting, as well as two shooting ranges, Pat knows what it means to be a shotgunner and a competitor. Pat's affable personality and his laidback, natural style of shooting make him a great teacher for newbies to Team USA members and All-Americans. His simple three-step method promotes solid shooting technique, proper target analysis and focused practice to help you find consistency and success, no matter how difficult the course. With Pat's Systematic Approach, you will discover a connection to the target that will lead to an effortless break each and every time. 90 minutes.