Due to the extreme rise in shipping costs all shipments to Hawaii, Alaska, Puerto Rico and all other countries outside of the United States MAY BE SUBJECT to additional shipping fees at time of actual shipment. Oversized shipments may be subject to additional shipping fees.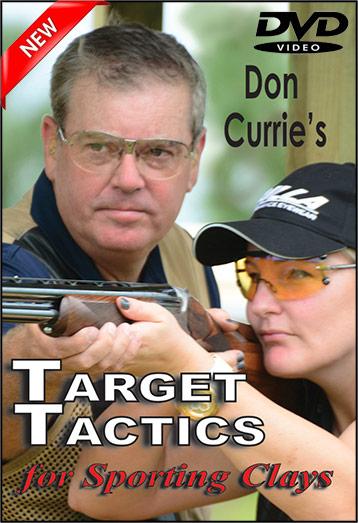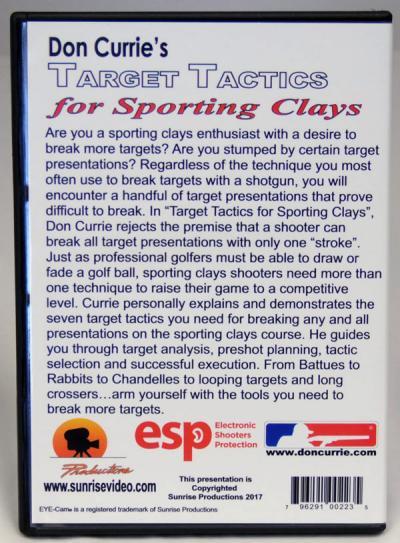 Don Currie's Target Tactics for Sporting Clays
Does your technique result in hits on most of the targets you face but certain presentations keep eluding you? Let Don Currie, Chief Instructor for the NSCA, show you how to achieve that next level in your sporting clays game. It is very difficult to reach your potential using just one target lead technique. Just like the pros, you must train and incorporate other techniques. Don teaches you the seven target tactics you need to hit those problem targets. These tactics are demonstrated on Long Crossers, Quartering Shots, Rabbits, Battues, Chandelles, Tower Shots, True Pairs, Report Pairs and many more presentations.
See shots from Don's point of view behind the gun with Sunrise Production's Eye-Cam®. This exciting new DVD will provide you with all the tools you need to win in sporting clays.
90 Minutes