Due to the extreme rise in shipping costs all shipments to Hawaii, Alaska, Puerto Rico and all other countries outside of the United States MAY BE SUBJECT to additional shipping fees at time of actual shipment. Oversized shipments may be subject to additional shipping fees.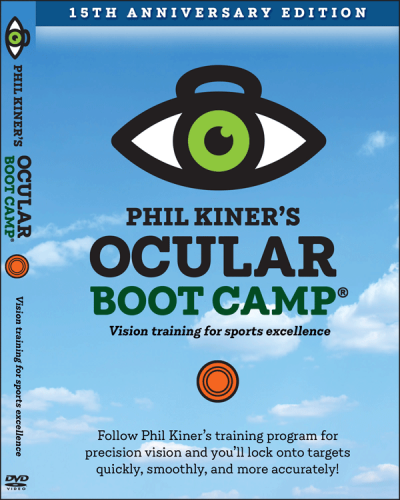 Phil Kiner's OCULAR BOOT CAMP

Now in its 15th year, OCULAR BOOT CAMP is Phil Kiner's most up-to-date program for developing precision vision. 
This DVD includes unique exercises for training your eyes to work together—culminating in greater target acquisition.  As the winner of 38 Grand American trophies and the first shooter in ATA history to break 400x400 on Championship All-Around targets, and the only one in the world to do it twice----Phil has built his target-breaking career around this solid eye-training program.  Phil's eye exercises will help you improve your results on the shooting line. 
DVD - 15 minutes