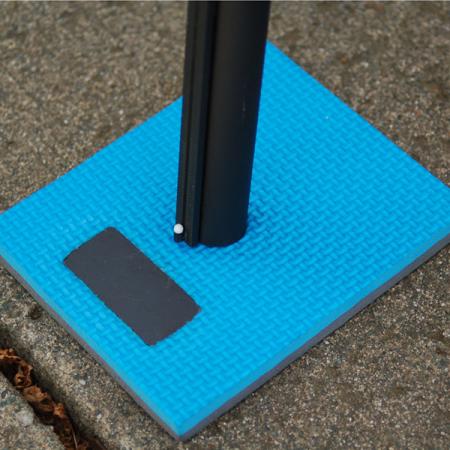 T&K Magnetic Barrel Rest
Pad sits on the ground (magnet up), waiting for you. Touch barrel to magnet when you are ready to move — just touch and go! Soft, lightweight, waterproof pad protects your barrel when you set your gun down. Not suitable for titanium chokes or stainless-steel barrels. Caution: Always remove pad from barrel when chamber is loaded.
---
Shell Shuttle
Neat, convenient shell carrier holds four boxes of shells or up to 100 empties. Roomy zippered pockets on each side hold all the chokes, ear plugs, etc. you'll need.
Made of tough nylon denier in bright colors that make them easy to find among your gear.
Comes in Tan, Olive or Gray. Specify color
---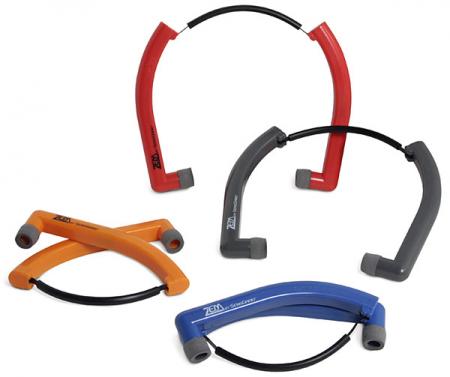 Sensgard™ ZEM Hearing Protection
If you wear shooting glasses, you have probably noticed ear muffs cannot completely seal around your ear to provide complete noise reduction. Lightweight, comfortable, adjustable ZEM Hearing Protection uses new technology to direct harmful sounds away from the ear while allowing you to hear what you need to. Folds compactly for storage. Get full protection with or without shooting glasses! Finally…the hearing protection you've been looking for - NRR 26!
Assorted colors. The color shipped will vary.
Replacement Cuffs available separately.
---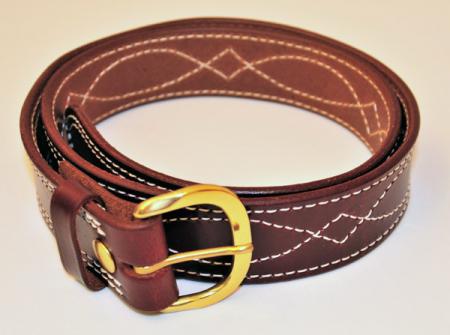 Walnut Lazy Stitch Belt
Made of heavy saddle skirting, this 1¾″ wide lazy stitch belt features a solid brass end bar buckle. Available in Walnut and offered in sizes 36, 38, 40, 42, 44, 46 or 48.
Specify size
Overstock Sale on sizes: 46 and 48
---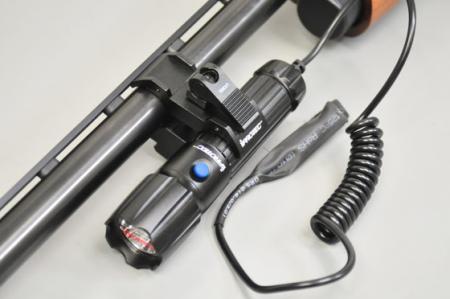 Shotgun Light/Laser Combo
This Light/Laser Combo mounts easily without the need for tools onto 12 or 20-gauge shotgun barrels. The Combo emits 110 lumens of intense white light. The four unique light and laser modes are controlled with the pressure switch or the standard end cap used for normal flashlight use. Light Modes include: Light (110 lumens), Laser (Red), Light & Laser and Strobe. This useful Light/Laser Combo is made of aircraft-grade aluminum, water and impact resistant, designed with a tactical self-defense edge and has a patented rail system for mounting additional accessories. Operates on 3 AAA batteries (included). Fits plain and vent-ribbed barrels.
---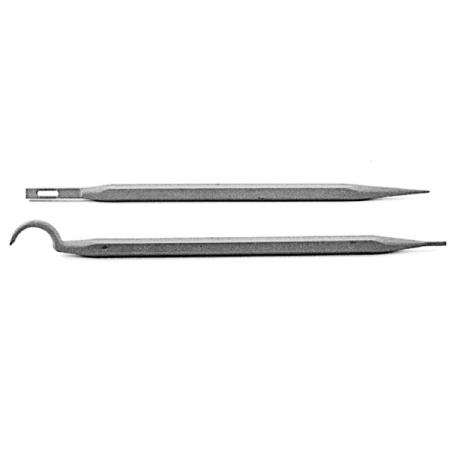 Gun Pic
Pic a little, clean a lot...clean every crevice in your gun's action safely and quickly with these space-age, heavy-duty gun pics. Trigger groups, bolts, locking lugs...even ventilated rib posts pick clean. Won't harm your gun's finish. 2-piece set.
---