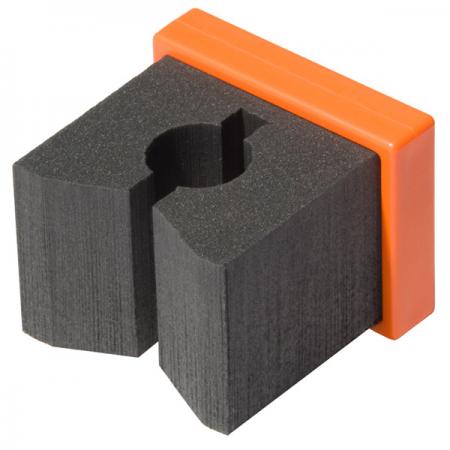 Gun Caddy
Make life a little easier with the Gun Caddy, a handy temporary place to rest your unloaded gun while loading and unloading your vehicle, opening and closing your gun safe or cleaning up at the end of a day of hunting. Small and light enough to fit in your pocket, the Gun Caddy can go wherever you need it. Holds just about any long-barrel gun, including over & unders and side-by-sides, against any metal surface (say, your car, truck or gun safe) with a soft, powerful magnet that will not mar surfaces. Easily secure or remove your gun with just one hand. They're small - order several to have on hand for your hunting buddies!
New Low Price!
---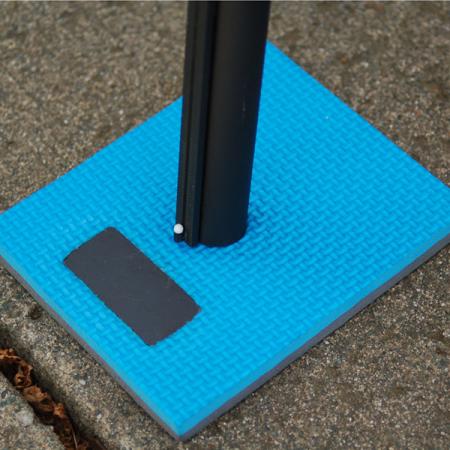 T&K Magnetic Barrel Rest
Pad sits on the ground (magnet up), waiting for you. Touch barrel to magnet when you are ready to move — just touch and go! Soft, lightweight, waterproof pad protects your barrel when you set your gun down. Not suitable for titanium chokes or stainless-steel barrels. Caution: Always remove pad from barrel when chamber is loaded.
---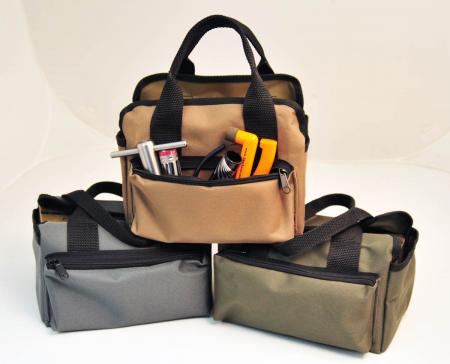 Shell Shuttle
Neat, convenient shell carrier holds four boxes of shells or up to 100 empties. Roomy zippered pockets on each side hold all the chokes, ear plugs, etc. you'll need.
Made of tough nylon denier in bright colors that make them easy to find among your gear.
Comes in Tan, Olive or Gray. Specify color
12 or more $20.95
BLOWOUT SALE  EXTENDED THRU OCTOBER - ONLY $16.95/EA
---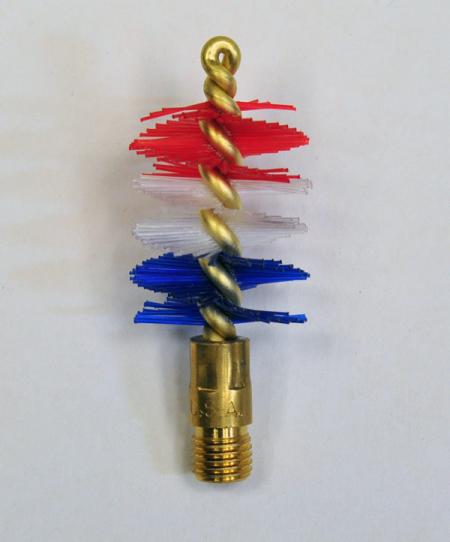 Patriot Heavy-Duty Nylon Bore Brushes
Fits Choke Tube Crud Buster, Crud Commando and Mopster.
Will not scrath non-chromed barrels.
Available in 12 or 20 gauge. Made in the U.S.A.
We also carry the Mopster, a 43" long wooden handle with 36" wooly section that includes this brush in 12 guage.
---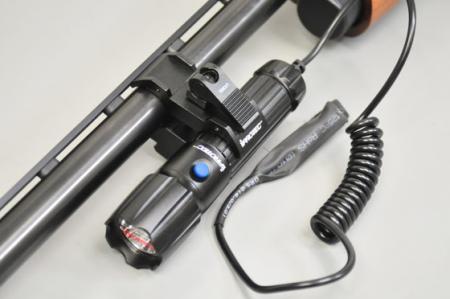 Shotgun Light/Laser Combo
This Light/Laser Combo mounts easily without the need for tools onto 12 or 20-gauge shotgun barrels. The Combo emits 110 lumens of intense white light. The four unique light and laser modes are controlled with the pressure switch or the standard end cap used for normal flashlight use. Light Modes include: Light (110 lumens), Laser (Red), Light & Laser and Strobe. This useful Light/Laser Combo is made of aircraft-grade aluminum, water and impact resistant, designed with a tactical self-defense edge and has a patented rail system for mounting additional accessories. Operates on 3 AAA batteries (included). Fits plain and vent-ribbed barrels.
---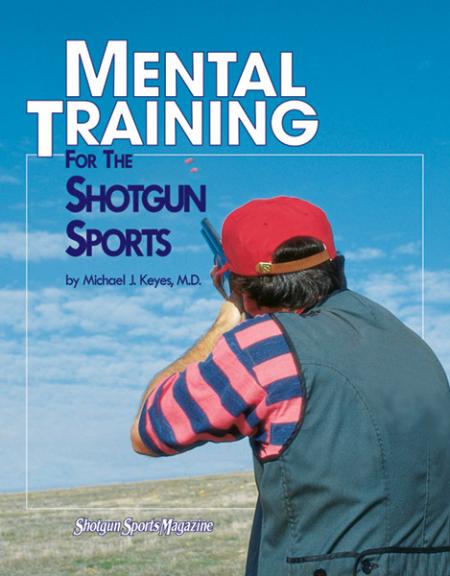 Mental Training For The Shotgun Sports
by Michael J. Keyes, M.D. Good shooting is 90% mental and 10% equipment! Comprehensive book on what it takes to consistently win. From the popular column in Shotgun Sports magazine. Will guide you to increased enjoyment and higher scores. Soft cover, 160 pages.
---