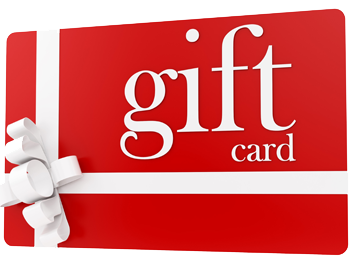 To purchase a Gift Card:
Choose the amount you wish to Gift
Enter the Gift recipient's email address, this MUST be current or your Gift can not be delivered.
Enter a message to the Gift recipient
Add this item to your cart and continue to checkout to complete the transaction
The amount you pay here is the exact amount the recipient will be credited
To redeem a Gift Card:
Your gift amount is deposited into the recipient's account on this website. (No physical card is issued)
If the recipient does not have an account, one is created for them.
An email notification is sent to the recipient which contains your email address and your message plus instructions on how to use their Gift Card. A login link is also provided.
When your recipient uses the Gift Card during checkout, the card balance will be applied to their purchase
The card can continue to be used for subsequent purchases until the balance on the card is zero
The current balance on the card can be viewed anytime the recipient is logged in
Gift Cards can not be used toward Digital Content.