Due to the extreme raise in shipping charges we are currently not shipping to Australia and all shipments to Hawaii, Alaska, Puerto Rico and foreign countries MAY be subject to additional shipping fees at the time of the actual shipment.
Oversized shipments may be subject to additional shipping fees.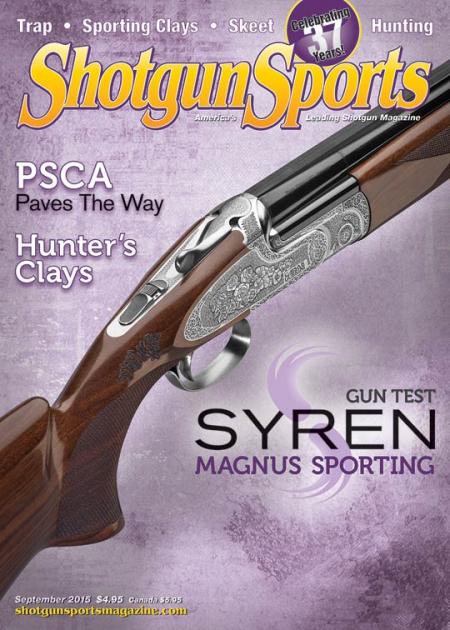 September 2015 Back Issue
$7.95
Johnny Cantu discusses how to select the right model when a lady gets her first shotgun. Ron Jones tells the story of the origin of sporting clays and expands on three-second delays. The rise of professional sporting clays is examined by Brad Kidd, Jr. and how the PSCA paves the way. Johnny Cantu revisits the Salvinelli L1 and the market for this sporter. R.H. VanDenburg, Jr. has the shotgun powder page and Michael J. Keyes, M.D. has more on mental toughness. Johnny Cantu talks about the testing of the Syren Magnus Sporting, a brand with the lady shooter in mind.