Due to the extreme rise in shipping costs all shipments to Hawaii, Alaska, Puerto Rico and all other countries outside of the United States MAY BE SUBJECT to additional shipping fees at time of actual shipment. Oversized shipments may be subject to additional shipping fees.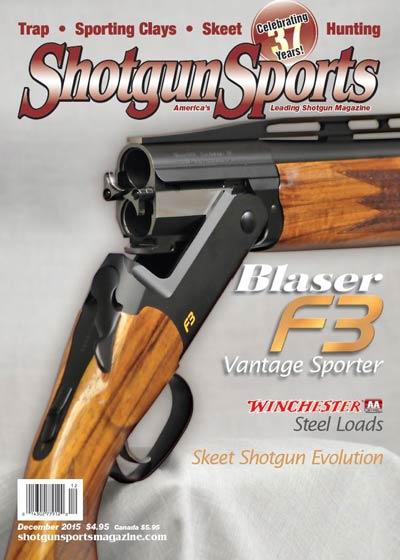 December 2015 Back Issue
$7.95
---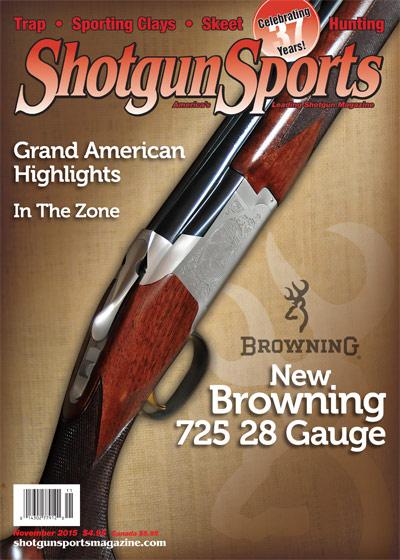 November 2015 Back Issue
$7.95
---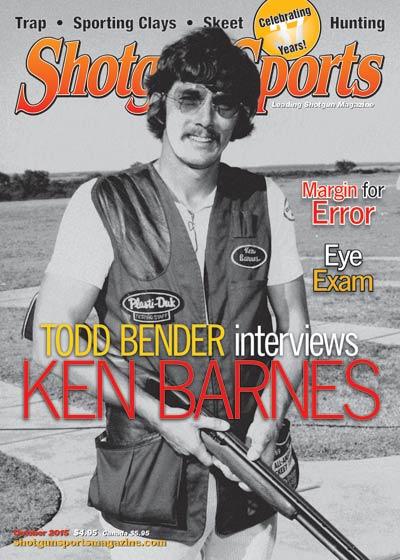 October 2015 Back Issue
$7.95
---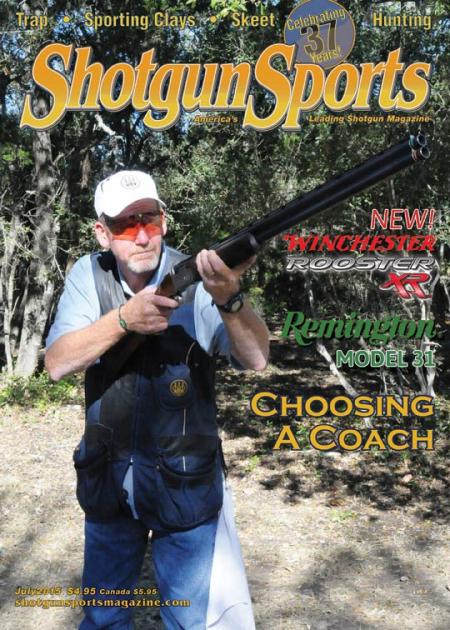 July 2015 Back Issue
$7.95
Mike McAlpine discusses choosing a coach, L.P. Brezny reviews the new Winchester Rooster XR™ ammo and Ron Jones reflect on whether or not the Remington Model 31 was their best shotgun. Johnny Cantu recalls his first gun, Hal Hare shares highlights from the NSSA Vintage Championships, Dr. Keyes explores practice habits and R.H. VanDenburg, Jr. discusses Mr. Nash's loads. The ALOOF gang explore guns for new shooters and Ed Clapper questions whether one gun can be used for everything.
---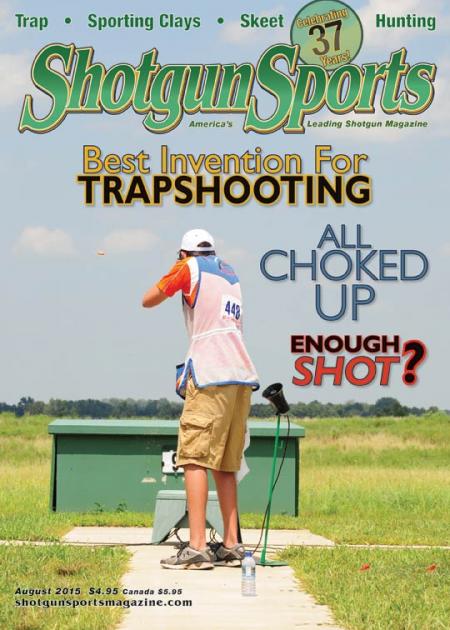 August 2015 Back Issue
$7.95
L.P. Brezny discusses what choke you should use in your shotgun. Chuck Webb supplies the answers to your gun-fixing questions. In ALOOF, Marshall R. Williams talks about the grandson' new gun. Mental toughness is the topic of Michel J. Keyes and what Jacque Snellenberger has to say about the best invention for trapshooting. Ron Jones has a piece on pellet patterns as they relate to trap, skeet and sporting clays, while Dave Robinson gives unique pointers for trap students. Ed Clapper gives his Part II on One gun for everything.
---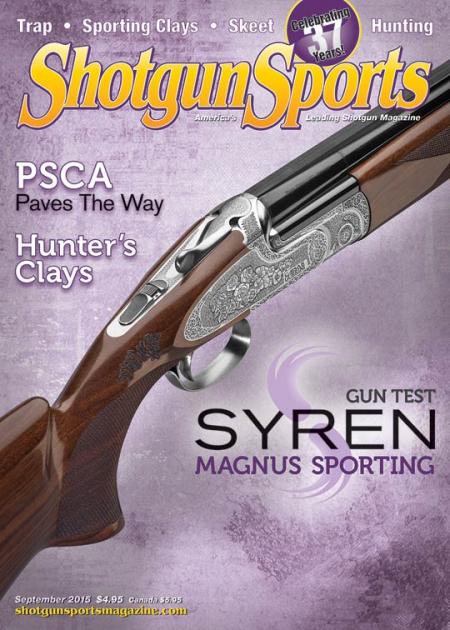 September 2015 Back Issue
$7.95
Johnny Cantu discusses how to select the right model when a lady gets her first shotgun. Ron Jones tells the story of the origin of sporting clays and expands on three-second delays. The rise of professional sporting clays is examined by Brad Kidd, Jr. and how the PSCA paves the way. Johnny Cantu revisits the Salvinelli L1 and the market for this sporter. R.H. VanDenburg, Jr. has the shotgun powder page and Michael J. Keyes, M.D. has more on mental toughness. Johnny Cantu talks about the testing of the Syren Magnus Sporting, a brand with the lady shooter in mind.
---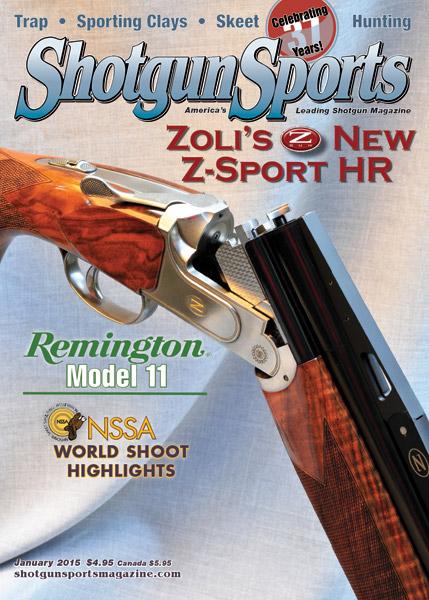 January 2015 Back Issue
$7.95
NSSA World Championships; Remington Model 11; Zoli's New Z-Sport HR
---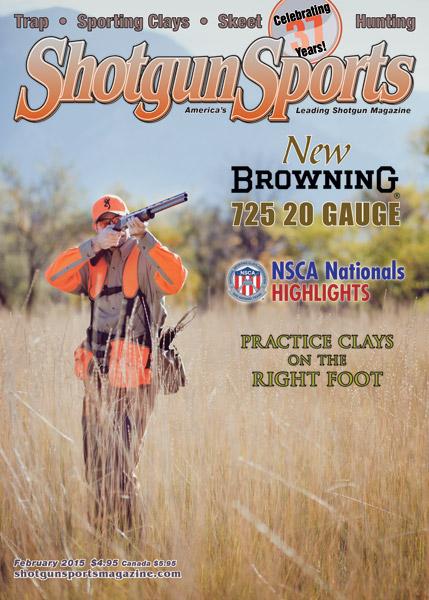 February 2015 Back Issue
$7.95
NSCA Championships; Starting Off On The Right Foot; Browning's New Model 725; "Modern Shotgunning" Review
---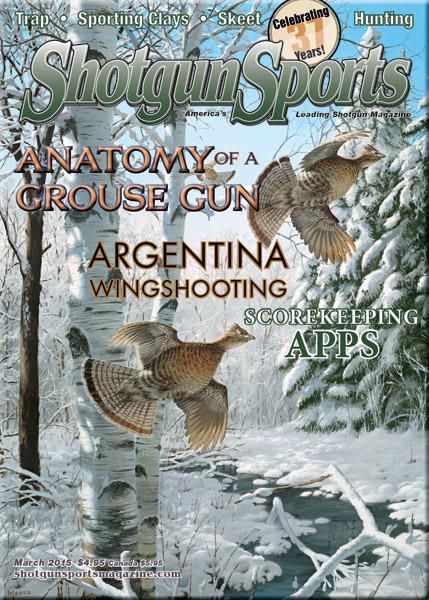 March 2015 Back Issue
$7.95
Argentina Wingshooting; Anatomy Of A Grouse Gun; Scorekeeping Software
---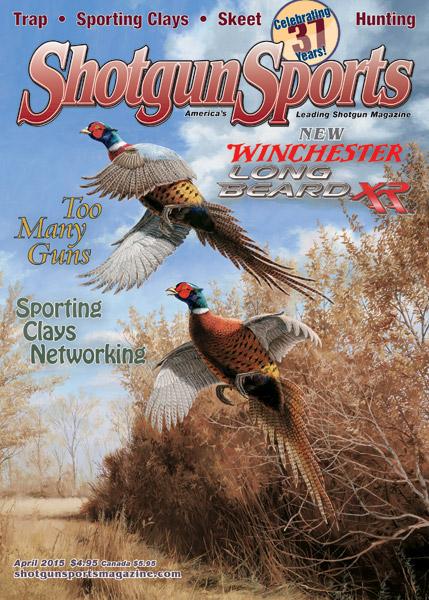 April 2015 Back Issue
$7.95
Winchester Long Beard XR™; Sporting Clays vs. Golf; Too Many Guns?
---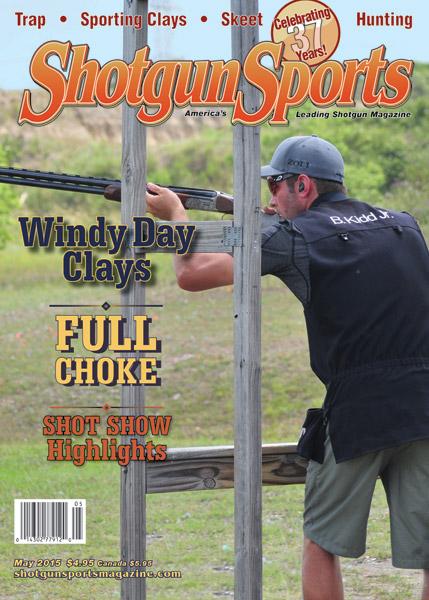 May 2015 Back Issue
$7.95
Windy Day Clays; Learn From The Best; Full Choke; SHOT Show Highlights
---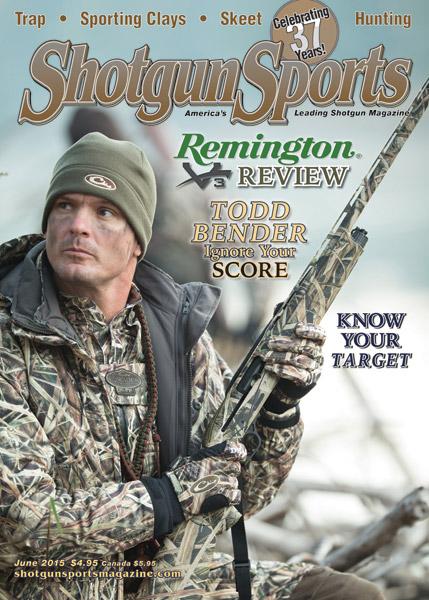 June 2015 Back Issue
$7.95
Ignore Your Score; Know Your Target; Remington V3 12-Gauge Autoloader
---